Howdy do, everyone, Papa Vinyard here.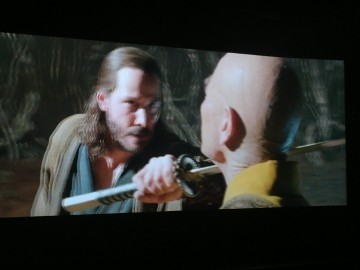 Today, we get our first official look at Carl Erik Rinsch's 47 RONIN via these character posters that were originally put up on IGN. We see Keanu Reeves' Kai, Rinko Kikuchi's evil Misuki, and two other totally badass characters, including potentially Hiroyuki Sanada's samurai character in that crazy armor. This film has had a lot of production problems behind the scenes. The film was initially shooting all the way back in the first half of 2011, and was supposed to come out in November of last year, but got pushed back twice for FX work and reshoots that were apparently meant to "beef up" Keanu Reeves' character and some love scenes.
Either way, while these posters aren't quite as stylized as the ones that were rejected by Universal, they are effective at separating the project from past samurai films, which'll be a must if the flick is to fly with U.S. moviegoers (we've learned all too well this month their reluctance to rush out and see Japanese-influenced cinema). I love that Dia-de-los-Muertos-on-crack look on that last character, and I'm digging the full-body samurai armor (which looks pretty fucking heavy and impractical for a katana fight, but what the fuck do I know). I can't wait to see Kikuchi get her crazy-bitch freak on after falling in love with her endearing Mako Mori in PACIFIC RIM.
Despite the obvious racial incongruence, I am hoping for the best regarding Keanu's character. When he finds the right role for himself, he does pretty excellent work, and I'm looking forward to seeing him hold down the film, which apparently gets kind of supernatural and "out there".
Plus, Cary-Hiroyuki Tagawa and ICHI THE KILLER's Tadanobu Asano are also in this. Gotta love the primarily-Japanese cast they rounded up for this $200 million flick!
We'll get a better idea of what to expect when the trailer arrives sometime this week.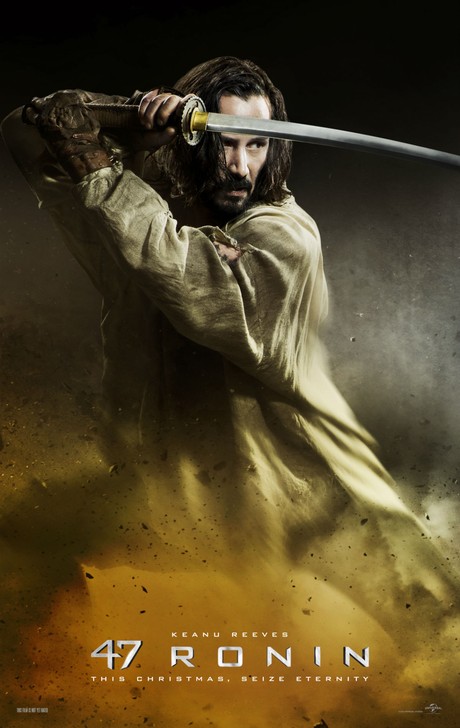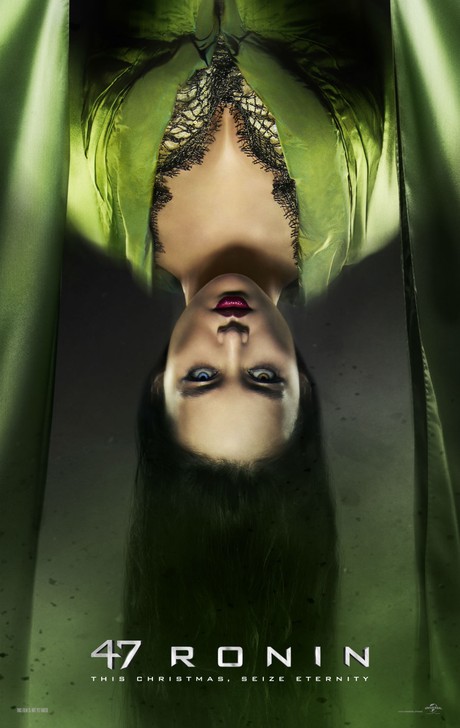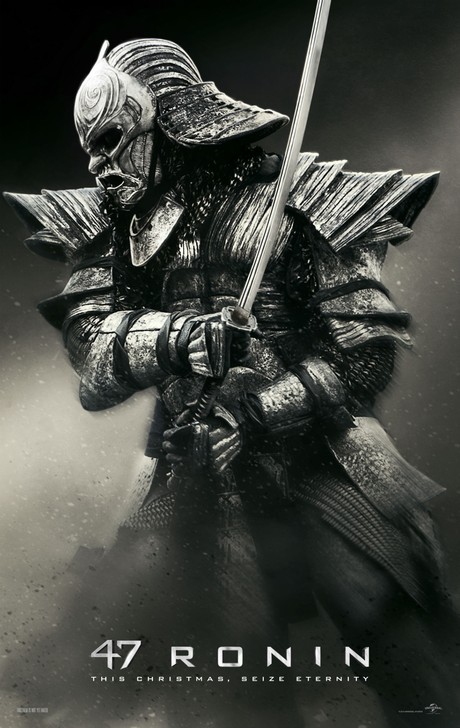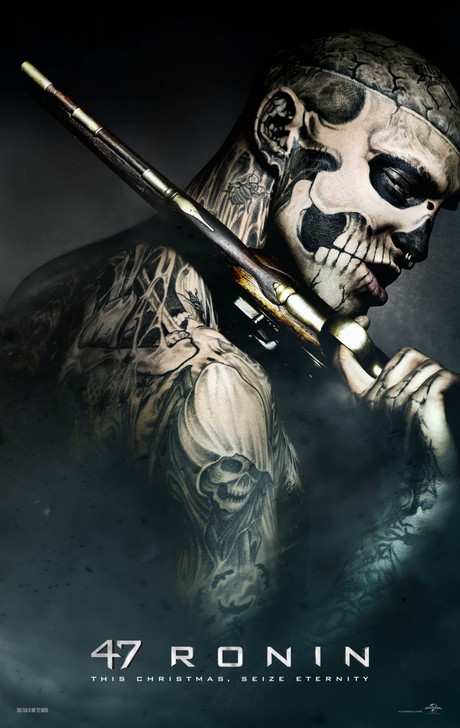 47 RONIN get their vengeance on December 25th…we think.
-Vincent Zahedi
"Papa Vinyard"
vincentzahedi@gmail.com
Follow Me On Twitter