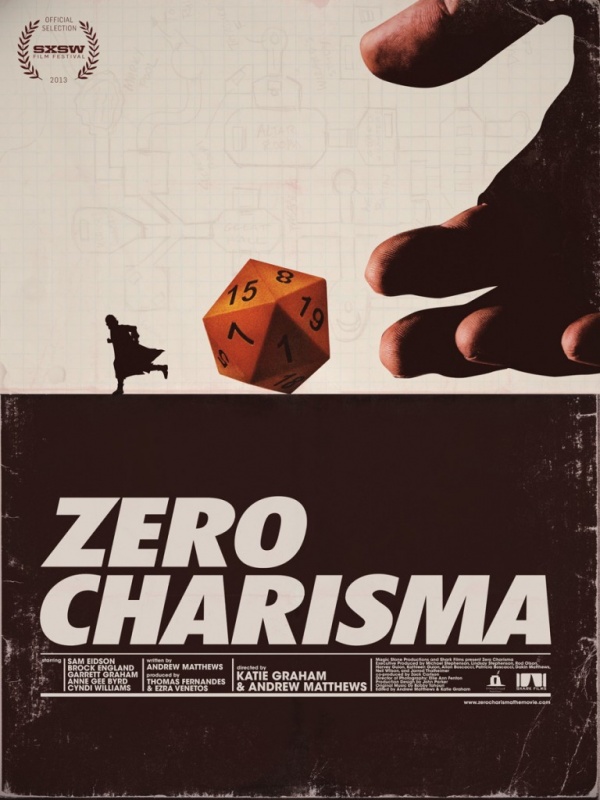 Nordling here.
In light of the other news from Comic-Con this may seem small potatoes, but not to me. ZERO CHARISMA may well make my top ten at the end of the year. I keep revisiting it in my mind, and I can't wait to see it again. Sam Eidson channels everyone's inner nerd to great effect, and I think anyone who has ever sat down at a table and played Dungeons and Dragons will relate.
And, come October, you'll all get to see it for yourselves (and some of you before that). Nerdist Industries is teaming up with Tribeca Film to bring ZERO CHARISMA to VOD, iTunes, and a theatrical run, according to Deadline. For Nerdist, this will be their first foray into theatrical film, and I can't imagine a more appropriate movie for that. ZERO CHARISMA will be on VOD, iTunes, Amazon Instant, VUDU, Playstation and Google Play before a theatrical release on October 11.
There's also an Nerdist-exclusive clip that played at Comic-Con, but unless you really must see it, I urge you to wait. Otherwise...
Also, soon I'll be announcing an event I'm co-hosting in a few weeks, and if you want the opportunity to see ZERO CHARISMA, stay tuned. It's a great movie that deserves an audience.
Nordling, out.