Movie News
Emily Blunt is not to be trifled with in EDGE OF TOMORROW!
Hey folks, Harry here... as I type this EDGE OF TOMORROW is doing its Comic Con thing in Hall H, but this new poster with Emily Blunt hit in time with that. Have to say - Emily looks like she is in contemplative badass mode! Not the biggest fan of the title change, but ya know... everything else seems cool. What do you think of the poster?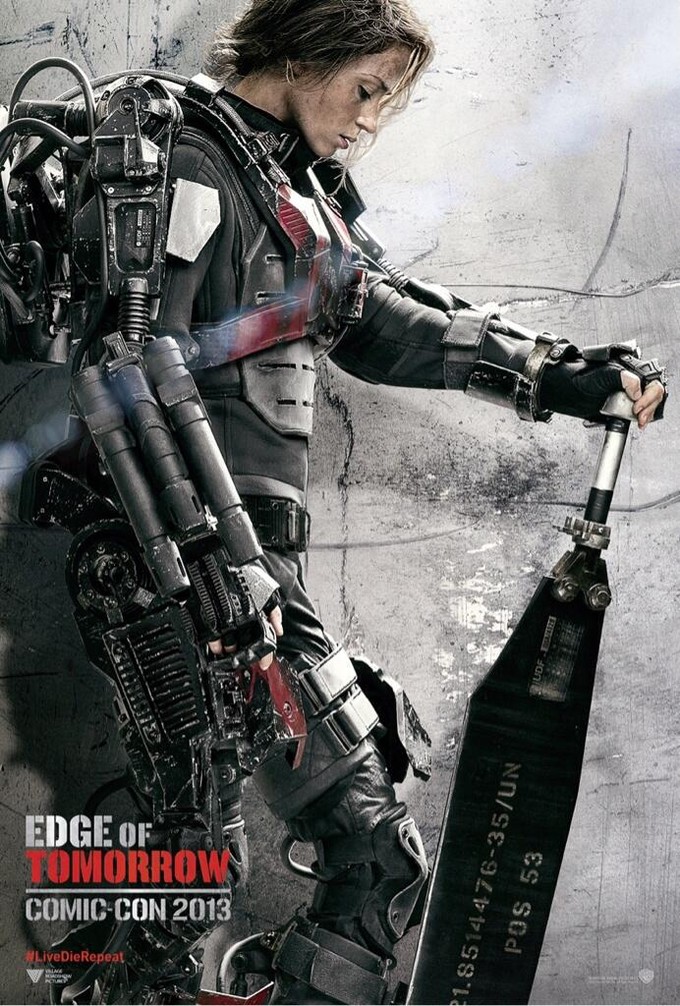 Word from Hall H is that it looks pretty damn cool! Quint will have more!