Movie News
Anti-Mutant Posters are at Comic Con!!!
Hey folks, Harry here... Like most of you, I am not at Comic Con. It didn't work with my schedule this year, so today I spent a few bucks at my local Austin Books & Comics, then saw R.I.P.D. in 3D and came home to write it and THE CONJURING up, but have to admit, I've been distracted with email, some 1400+ messages today. From "Xavier's WigMan" came these two shots from the convention today!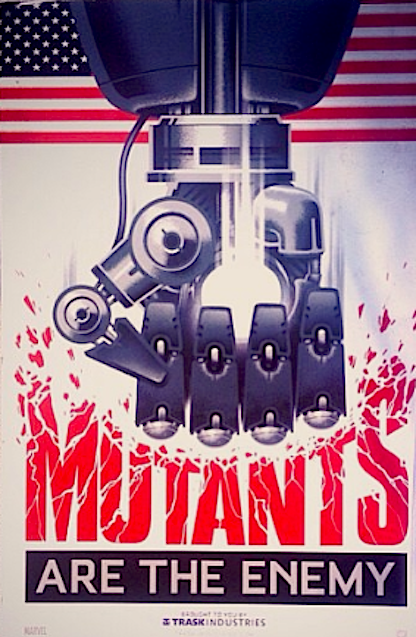 I'm not overly happy with the SENTINEL head design - I loved the classic stone face used in the comics - and I'd like them to be larger than they seem at this point. But they've definitely got the right spirit with these posters! Keep sending pics and scoops as you witness them at Comic Con - we're loving it!!! And get Quint drunk. Or Merrick. Or Merrick's Teenage Son... wait, don't.