Cool News
Britt Robertson Takes The Lead In Brad Bird's TOMORROWLAND!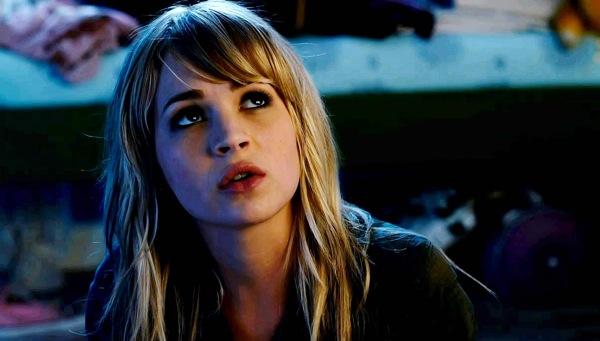 Beaks here...
A few months ago, HitFix's Drew McWeeny did some snooping around Brad Bird's TOMORROWLAND project, and learned the following:
A teenage girl, a genius middle-aged man (who was kicked out of Tomorrowland) and a pre-pubescent girl robot attempt to get to and unravel what happened to Tomorrowland, which exists in an alternative dimension, in order to save Earth.
He also learned that the teenage girl's name is Casey, and that she possesses a "quick scientific mind that becomes important as the story unfolds". And while George Clooney has been cast as the middle-aged man, Casey is actually the hero of the film.
Today, Disney has announced that they've found their Casey. It's Britt Robertson, who can currently be seen chained up in a fallout shelter on CBS' hit summer comedy UNDER THE DOME. Disney also added a logline of their own: "In the film, a high school girl with an unconventional understanding of technology is launched on a journey to reclaim her future." This basically jibes with McWeeny's findings, though it's pretty clear that there's a lot we don't know about TOMORROWLAND at this point.
The press release credits Bird, Damon Lindelof and Jeff Jensen for the screenplay. If you go to IMDb to check out Jensen's credits, you'll be surprised to find he's a veteran stunt man who doubled for Buzzsaw and Dynamo in THE RUNNING MAN. While I'd love for that to be true, this is a classic IMDb fuck-up: the Jeff Jensen working on TOMORROWLAND is actually a senior writer for Entertainment Weekly (though I'm sure he's a bruiser in his own right).