Hey guys! Horrorella here...
EW broke a new clip from Robert Rodriguez's upcoming sequel and vehicle for all-around-badassery, MACHETE KILLS. This clip focuses exclusively on Michelle Rodriguez, reprising her role as Shé, everyone's favorite eye-patched, freedom-fighting taco chef.
The clip is short, but it's all action and tons of fun. It speaks highly to the level of ass-kicking this flick will bring us when it opens in October.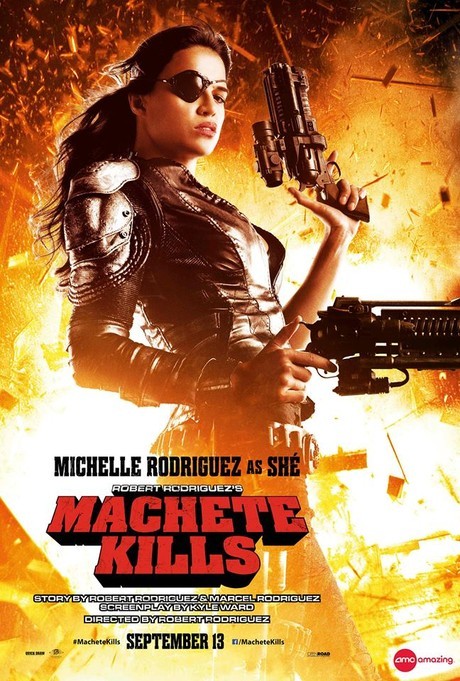 Follow me on Twitter