An official Facebook page for Tom Cruise's EDGE OF TOMORROW is now up and running HERE - revealing our first look at poster art for the new picture directed by Doug Liman (THE BOURNE IDENTITY, MR. & MRS. SMITH).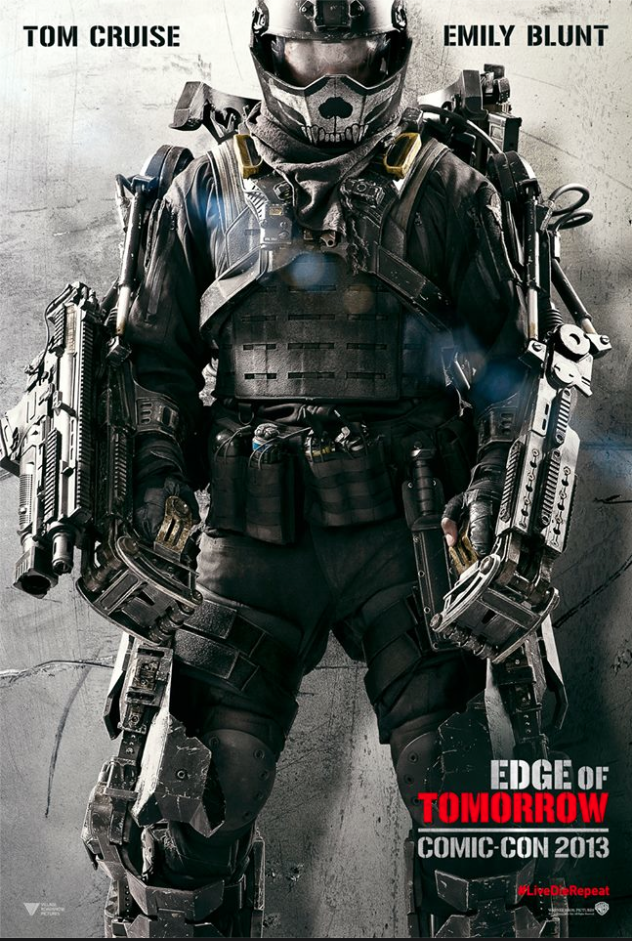 Not sure I dig the recently re-titling of this one...EDGE OF TOMORROW sounds like a romance novel or a soap opera...but I suppose its no more problematic than the project's original title - ALL YOU NEED IS KILL (this is based on Hiroshi Sakurazaka's source material of that name).
Cruise's Twitter stream has also issued this still from the movie...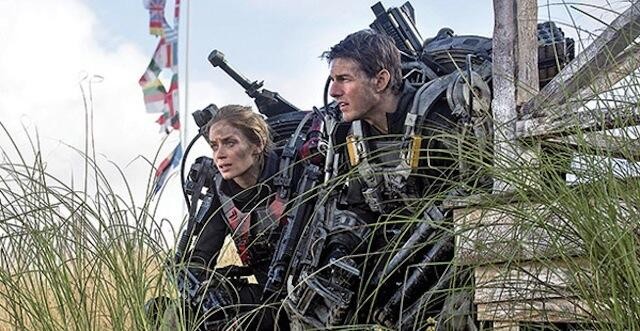 EDGE OF TOMORROW opens June 6 of next year, and will be pimped nicely at Comic Con in Hall H this Saturday morning during the WB presentation there.
-------------------
Glen Oliver
"Merrick"
- e-mail
- Twitter
- Google +