Howdy do, everyone, Papa Vinyard here.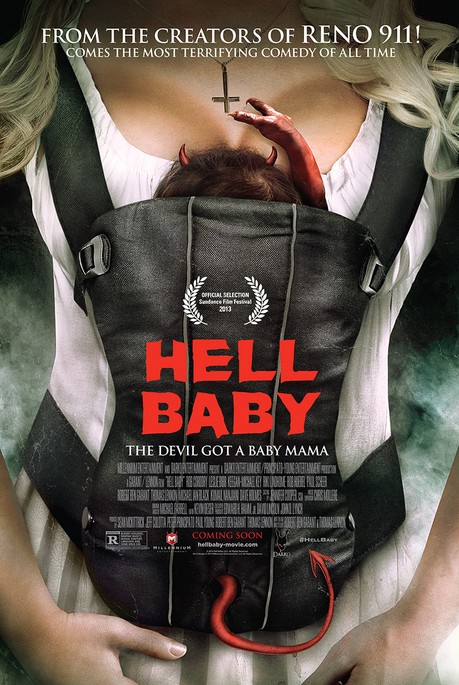 This red-band trailer for the upcoming directorial debut of screenwriters Thomas Lennon and Robert Ben Garant is a marked improvement over the last one. The presence of boobs, weed, and f-bombs make that a no brainer, I guess, but I feel like this trailer captures the vibe of the actual movie much better than the green-band. I caught this flick back at Sundance (review here), and it is decidedly funnier than even this newest peek lets on. It's not amazing or anything, and is definitely a little unfocused and shaggy, but it has strong comic performances, and a handful of dynamite scenes of comic mayhem. Those priests played by Lennon and Garant themselves are absolutely as awesome as they come across below, especially once they team up with Rob Huebel and Paul Scheer's incompetent-ass cops. I would've saved a few of these gags for the actual movie, especially Kumail Nanjiani's cameo, but I can understand the push given that the flick's coming out in a few weeks and no one seems to have heard of it. Given that Lennon and Garant are already directing another flick with several of the same cast members, it won't make or break their careers by any chance, but if it did well, it could show that there was a solid market for out-there, high-concept low-budget comedies like this. The film also contains some hilarious makeup and practical FX work that the marketing has wisely refrained from revealing; to see the extent of the wacky shit these guys came up with for their first go-around behind the camera, you just have to check out the flick with audiences or in the comfort of your own home when the film drops later this month.
HELL BABY comes into the world via theaters and VOD on July 25.
-Vincent Zahedi
"Papa Vinyard"
vincentzahedi@gmail.com
Follow Me On Twitter