Howdy do, everyone, Papa Vinyard here.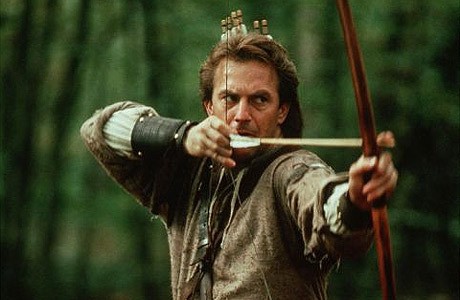 Costner is having a good past couple of years. He was bumming around in movies like RUMOR HAS IT…,THE GUARDIAN, SWING VOTE, and MR. BROOKS (which I actually like) before HATFIELDS & MCCOYS quickly brought him back to relevance. He had a showy performance as Pa Kent in MAN OF STEEL, he's got a mentor-y role in JACK RYAN, and he's heading up the McG/Luc Besson actioner THREE DAYS TO KILL. Now, according to Deadline, Costner is now lining up to play the lead in MIDNIGHT DELIVERY, based on an idea by Guillermo Del Toro and written by his MAMA screenwriter Neil Cross.
They'll be shooting this fall during the prep for CRIMSON PEAK, so it's unlikely that GDT is gonna direct this bad boy, which would have Costner trying to save his kidnapped daughter by agreeing to traffic some Bolivian marching powder (read: cocaine) for her captors. Perfect softer take on TAKEN for the more-sensitive-than-Neesons Costner. I like the ticking clock potential of the plot. Reminds me a little of RED EYE, which I thought was a pretty kick-ass little B-movie.
I'm not the world's biggest MAMA fan (I think it falls into the ancient horror trap of losing momentum when the cards are finally on the table), but I can appreciate the ambition and slow-burn intensity of the script. Plus, Cross is the creator of the U.K. Idris Elba show, LUTHER, which I hear nothing but awesome things about. Would it be cool if this was a quickie GDT directorial job instead of merely being one of his "produced by" credits? Of course. We all loved PACIFIC RIM. But whatever happens, it's still his concept, and I believe Costner is a perfect vessel for his emotion-heavy content, so I think the jury's out on what direction this film's going in until we hear official news of a director. It'd be cool if this flick helped solidify Costner as a middle-aged movie star. And he wouldn't even need Tarantino!
If they shoot this fall, we should expect MIDNIGHT DELIVERY sometime next year.
-Vincent Zahedi
"Papa Vinyard"
vincentzahedi@gmail.com
Follow Me On Twitter