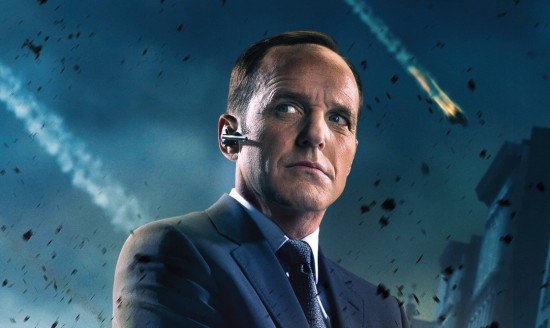 Jed Whedon, brother of Joss and a key writer-producer behind ABC's upcoming "Avengers" spin-off series "Agents of SHIELD," suggests to Entertainment Weekly the mysteriously healthy Phil Coulson may know nothing of his death at the hands of Loki and, in fact, viewers may not learn how Coulson is walking around until late in the series' first season.
Apparently Coulson's SHIELD colleagues are wandering around saying things like Coulson "must never know the truth."
The same EW story says the "SHIELD" pilot will pick up a storyline specific to a Marvel big-screen adventure – but not the one Joss Whedon directed. (The safe bet, I suppose, would be "Iron Man 3," simply because it's the latest.) The plan, says Jed Whedon, is to weave the series in around around the Marvel movies. (Stick that in your holster, failed "Dark Tower" movie/TV megaproject!)
More details may emerge from Friday's 1:45 p.m. PT Comic Con panel. "Agents Of SHIELD" hits ABC in September. Probably Sept. 24.
Find all of EW's story on the matter here.