Movie News
The Trailer For I DECLARE WAR!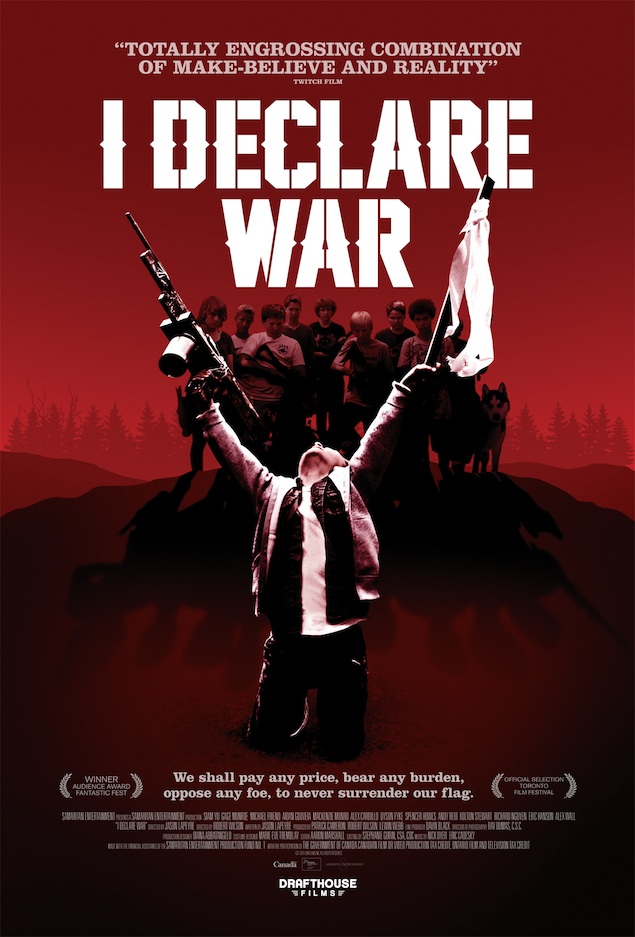 Nordling here.
I'm so happy this movie is getting released to a wider audience, through Drafthouse Films. It's one of my favorite movies I saw last year, and comparisons, both in tone and quality, to STAND BY ME are pretty on the mark. And never mind the R-rating, parents. I don't say that often, but the events of the movie are so obviously in the collective imaginations of the kids involved that I doubt anyone, child or adult, could get anything terribly upsetting from it. As for the language, well, that's just how kids talk. The rating is from overly sensitive people at the MPAA, and that's all. I wouldn't hesitate to take a kid to this.
Here's the trailer, courtesy of Machinima. I DECLARE WAR will be on VOD July 26th, but if you can, I urge you to wait until its theatrical release on August 30th. It's a big screen kind of movie.
Nordling, out.