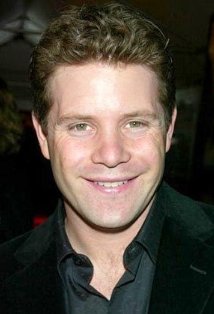 "Pacific Rim" director Guillermo Del Toro decided not to direct "The Hobbit," but this has not prevented him from casting a hobbit.
Carlton Cuse ("Lost," "Bates Hotel"), who will run FX's vampire thriller series "The Strain" should it be greenlit to series, twittered that Sean Astin has been added to the project's cast.
Astin joins actors Corey Stoll ("House of Cards") and John Hurt ("Tinker Tailor Soldier Spy"), who play New York head of the Center For Disease Control Eph Goodweather and Professor Abraham Setrakian, respectively.
The Hollywood Reporter describes Astin's role of Jim Kent:
The character is a savvy and trustworthy guy who is an open political operative of the Canary Group and best friends with Goodweather and Nora (Alias' Mia Maestro). He unknowingly betrays their friendshipwhen he is coerced into releasing a cabinet out of quarantine that contains a potentially deadly virus. When asked why, Jim confesses he was embezzling CDC funds to help pay for his and his girlfriend's IVF treatments.
FX's "The Strain" pilot is based on the novels by filmmaker Guillermo Del Toro and Chuck Hogan. Del Toro is set to direct the pilot from a teleplay by Del Toro and Hogan.
Find the Hollywood Reporter's story on the matter here.