Hey guys! Horrorella here.
Park Chan-wook's OLDBOY has been widely accepted amongst film nerds as a classic piece of cinema - and rightfully so. It's incredible. And while the idea of an American remake initially made me wince, I have to admit, this poster has me intrigued. Word on the street is that this is an actual frame from the film, rather than artistic rendering, which should give a good idea of where Spike Lee is headed (visually anyway) with his version of the story.
OLDBOY is the story of a man mysteriously imprisoned and isolated for 15 years, before suddenly being freed. He then sets out to take some truly epic revenge. The film stars Josh Brolin (pictured below), Elizabeth Olson, Sharlto Copley and Samuel L. Jackson.
OLDBOY is set to open on October 25th. Rumor has it, we may be getting a trailer for the film later this week.
What do you guys think?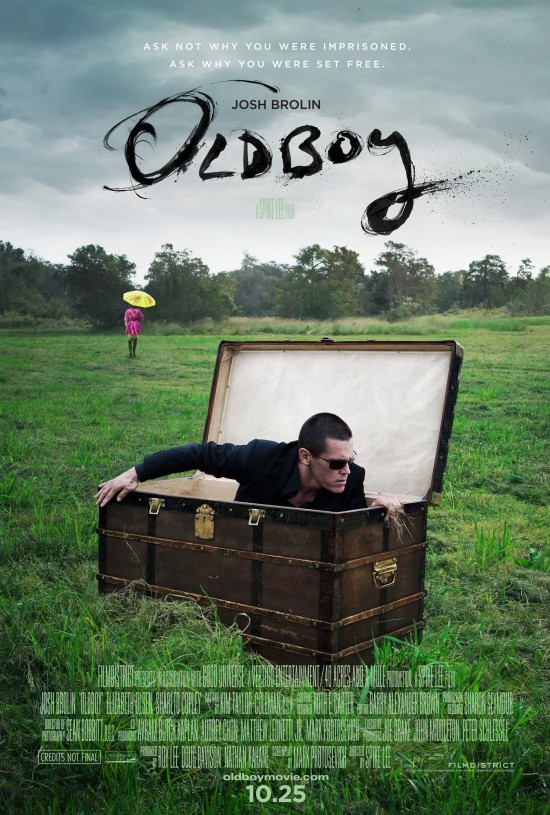 Follow me on Twitter