Coaxial
Marathons!! STAR TREK!! TWILIGHT ZONE!! WALKING DEAD!! JOHN ADAMS!! ANDY GRIFFITH!! FEAR FACTOR!! JACKASS!! FUTURE!! MORE!! Herc's July 4 TV Talkback!!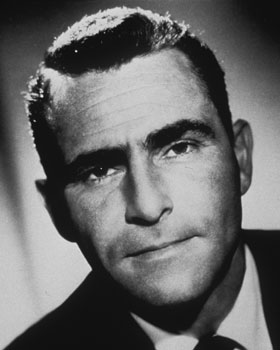 A sampling of the many, many July 4 marathons:
* The Andy Griffith Show (TVLand 8am-2pm)
* Back to the Future (Encore 6:15am-5:40am)
* Fear Factor (Chiller 6am-6am)
* Jackass (MTV 8pm-1am)
* John Adams (HBO2 Noon-9pm)
* Star Trek: The Next Generation (BBCA 8am—6am)
* The Twilight Zone (Syfy 8am-6am)
* The Walking Dead (AMC 1pm-3am)
Find TV Tango's much more thorough list here.
Thursdays, May 30-June 27, 2013
(18-49 finals; repeats in grey; prior weeks in parentheses)
2.1 (1.6) (2.1) (2.3) (2.2) Big Bang Theory
2.1 (2.0) (2.0) (2.2) (2.1) Hell's Kitchen
1.4 (1.3) (1.4) (1.3) (1.4) Pawn Stars
1.3 (---) (---) (---) (---) NBA Draft
1.3 (1.2) (1.4) (1.7) (---) 2½ Men
1.2 (---) (---) (---) (1.2) Rookie Blue
1.1 (0.9) (1.2) (1.2) (---) Burn Notice
1.1 (1.0) (1.1) (1.2) (1.3) Swamp People
1.0 (---) (---) (---) (---) America's Got Talent
1.0 (---) (---) (---) (---) Elementary
1.0 (0.7) (0.9) (1.1) (1.2) Person of Interest
1.0 (---) (---) (---) (1.2) Wipeout
0.9 (---) (---) (---) (1.2) Motive
0.9 (0.7) (0.9) (---) (---) Sullivan & Son
0.8 (0.4) (0.6) (0.6) (0.6) Beyond Scared Straight
0.8 (0.9) (0.9) (1.1) (1.0) Does Someone Have/Go?
0.7 (0.7) (0.8) (0.8) (---) Graceland
0.7 (0.5) (0.5) (0.6) (0.7) The Office
0.6 (---) (---) (0.4) (---) Colbert Report
0.6 (---) (0.4) (0.6) (---) The Daily Show
0.6 (0.6) (---) (---) (---) Intervention
0.6 (0.6) (0.5) (0.7) (0.8) Parks and Recreation
0.5 (---) (0.4) (0.5) (0.4) Chopped
0.5 (0.4) (0.6) (0.4) (0.6) House Hunters
0.5 (0.4) (0.5) (0.4) (0.5) House Hunters Intl
0.4 (0.4) (---) (0.5) (0.5) Anger Management
0.4 (---) (0.3) (0.4) (---) Conan
0.4 (0.5) (0.4) (0.7) (---) The Hero
0.4 (---) (0.3) (---) (0.3) Impact Wrestling
0.3 (0.4) (0.3) (0.4) (0.4) Renovation Raiders
0.3 (0.4) (0.3) (0.3) (0.4) Vampire Diaries
0.3 (---) (---) (---) (---) Watch What Happens
0.2 (0.2) (0.2) (0.2) (0.3) Beauty And The Beast