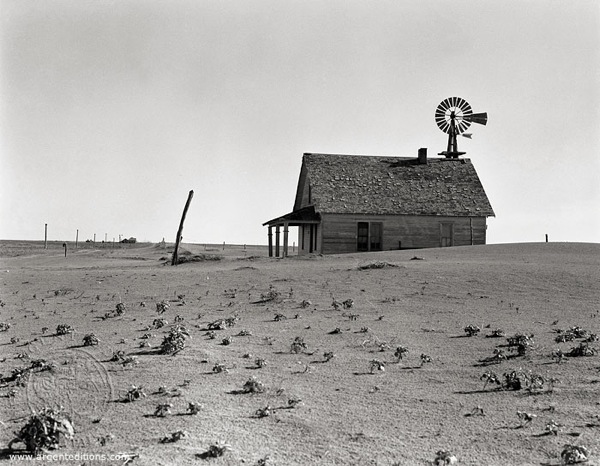 Beaks here...
There is absolutely nothing wrong with John Ford's film of THE GRAPES OF WRATH, save for the fact that it is seventy-three years old, shot in black-and-white (by that hack Gregg Toland) and doesn't translate well to the D-Box experience. So it's high time to trick out John Steinbeck's Depression-era tale with all the modern technological trimmings!
According to Deadline, Steven Spielberg is set to produce a new feature film version of THE GRAPES OF WRATH. It is explicitly stated that he will not direct the film, which makes this one of the most coveted open directing assignments in Hollywood. It's a pretty attractive open writing assignment, too, and if it's true that Spielberg and DreamWorks are looking to capitalize on the novel's seventy-fifth anniversary in 2014, it's likely someone is already banging away at the adaptation. There's little chance of making a late 2014 release date if they don't start shooting before the end of this year.
It'll be tough to measure up to the Ford film, which is only one of the most beloved American films of all time. Robert Redford was also in the running for the rights to the book, and his notion to turn it into a miniseries for FX actually sounds more interesting. That would at least be a more thorough presentation of Steinbeck's 600-page novel. But I'm sure we'll all love Ryan Gosling's Oscar-nominated portrayal of Tom Joad. And the 3D Dust Bowl should really be something.