Howdy do, everyone, Papa Vinyard here.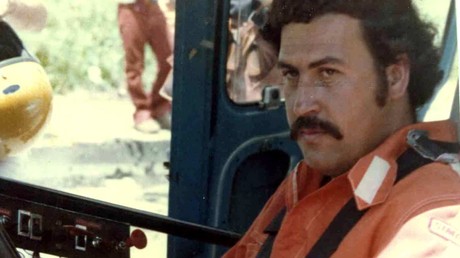 Today, we get our first look at Benicio Del Toro in the upcoming PARADISE LOST, via Latino Review (which, if you haven't read it, also put up an inspiring piece from El Mayimbe about his battle with cancer earlier). It's pretty much what you'd expect. The chameleon-like Del Toro seems to be mixing up his more benevolent, but just as infamous Ernesto CHE Guevara with a little bit of the psychopathic, moustache-twirling Lado from last year's SAVAGES. Sounds good to me!
It must be noted that the film is not an Escobar biopic; the premise has HUNGER GAMES' Josh Hutcherson playing an American surfer who gets romantically involved with a girl in Colombia, who happens to be the drug kingpin's niece. Oops! Sounds like MEET THE PARENTS meets SCARFACE!
The film is being written and directed by first-timer Andrea di Stefano, who's worked as an actor in films like LIFE OF PI, EAT PRAY LOVE, and NINE. Benicio has wowed me so immensely in films like THE USUAL SUSPECTS, FEAR AND LOATHING IN LAS VEGAS, TRAFFIC, THE WAY OF THE GUN, and yes, SAVAGES, that this thing could be directed by a monkey and I'd still be there to see his spin on this massively notorious and (negatively) influential figure. All I can hope is that there's enough of Del Toro and not too much Hutch Hutch taking time up with his love story.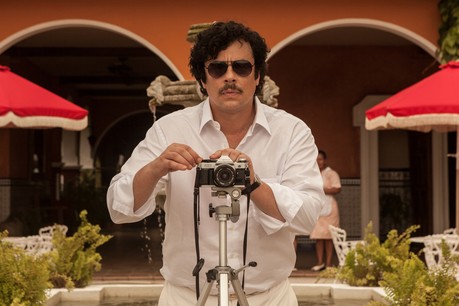 Can we take a moment and thank God this isn't Adrian Grenier playing the first major Hollywood interpretation of Pablo Escobar?
PARADISE LOST is currently in post-production, aiming for a release date (and presumably a festival run) sometime next year.
-Vincent Zahedi
"Papa Vinyard"
vincentzahedi@gmail.com
Follow Me On Twitter