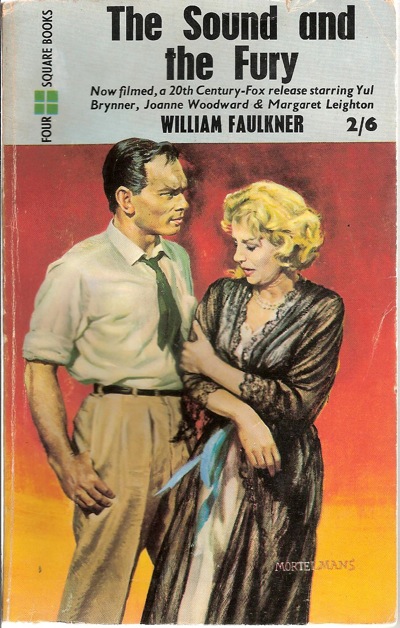 Beaks here...
Undeterred by the mixed reception to his adaptation of William Faulkner's AS I LAY DYING at this year's Cannes Film Festival, James Franco has informed the L.A. Times that he plans to follow-up his directorial debut with a take on the author's THE SOUND AND THE FURY. Give the guy credit: he's using his movie star cache on passion projects with almost zero commercial appeal.
And it looks like he's attracted some serious talent to join him on this journey. According to Franco, Jon Hamm will likely play the patriarch of the crumbling Compson clan. Also on board are James's brother Danny Franco (playing Quentin Compson) and Danny McBride in an undetermined role. Franco will also appear in the movie, and my guess is he'll play the mentally handicapped Benjy Compson.
THE SOUND AND THE FURY is a masterpiece of differing perspective, one that stymied the great Martin Ritt in 1959 (though that film is worth watching for Jack Warden's excellent portrayal of Benji). That said, it's probably a little less of a bear adaptation-wise than AS I LAY DYING. Perhaps Franco figured out Faulkner through the crucible of that first movie. I'd love to see him pull it off.