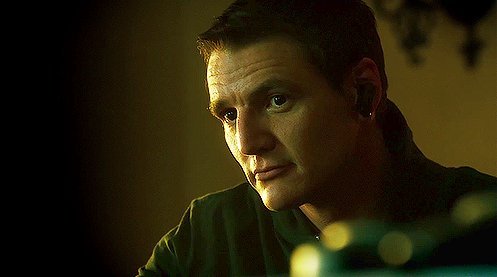 Chilean actor Pedro Pascal has been cast as Prince Oberyn Martell, The Red Viper, in season four of "Game of Thrones."
The charming Oberyn is plenty mad because Tywin Lannister's massive henchman, Gregor "The Mountain" Clegane (The Hound's big brother), murdered Oberyn's sister some 16 years earlier, as the Baratheons, Starks and Lannisters teamed to pry the insane, murderous King Aerys Targaryen (Dany's pop) off the Iron Throne.
Pascal has been acting under a number of different names for almost two decades. In 1999, he was using the name Pedro Balmaceda when he appeared as Eddie in the fourth season premiere of "Buffy The Vampire Slayer." By a 2001 episode of "NYPD Blue" he was going by Alexander Pascal. By a 2006 episode of "Without A Trace" he had switched to the alliterative Pedro Pascal moniker he utilizes today. A recurring role on "The Good Wife" preceded recurring roles on "Lights Out," "Red Widow" and "Graceland."
Find EW's exclusive of the matter here.