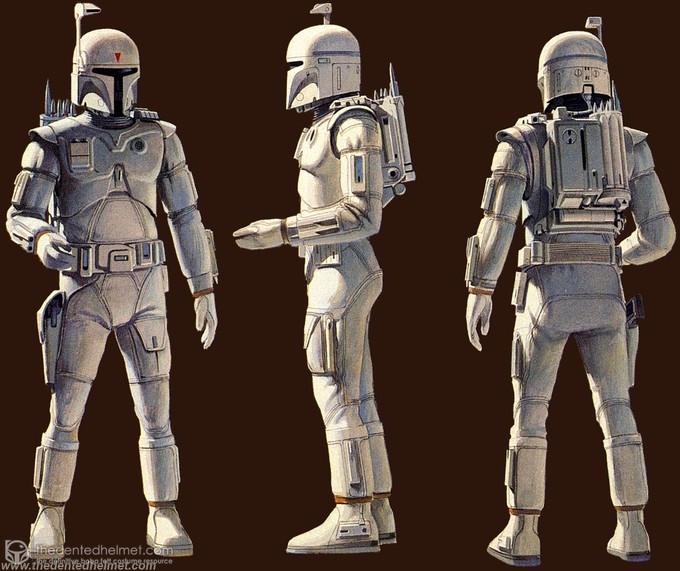 I've always felt like Boba Fett (in terms of the specific character and his general mythos) was tragically mishandled in the STAR WARS films; the implications of the character and his background have always seemed far more interesting than the actualities that which were put on screen. I'm referring to film canon here - not Extended Universe entries.
Doing little to assuage my discontent is this video featuring Boba's unveiling tween the era of STAR WARS and Empire - featuring a stark white version of the character and a few nifty details whose intent was richer than eventually executed.
Here's the great Ben Burtt (sound designer on THE EMPIRE STRIKES BACK) hosting a tour of Joe Johnston's protoFett costume - in a vintage reel shot between STAR WARS Episodes IV and V.
-------------------
Glen Oliver
"Merrick"
- e-mail
- Twitter
- Google +