Movie News
The first Kaiju poster for PACIFIC RIM hits and its Otachi!
I was talking to the mighty Kevin Biegel a couple of days ago and he was lamenting the lack of Kaiju posters for PACIFIC RIM - because while he loves giant Robots - he's more of a giant monster man-child - and I totally get that. I love me some giant monsters going back to GORGO and GODZILLA and KING KONG... I told him that I felt that since Warners had only spent 30% of their anticipated promo budget, that in this final 2 week push - we'd be seeing a whole lot more Kaiju... and here we are with a Category 4 beastie!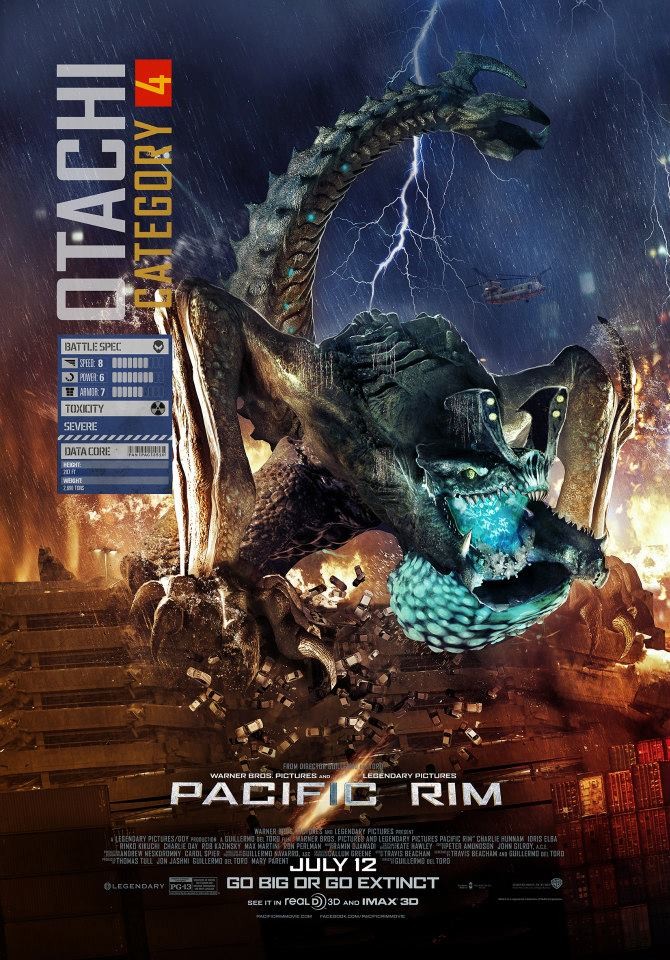 Personally I can't wait for the anal retentive Insurance Lobby comes up with a damage cost, after watching the film. It just looks like the best stomp through the world movie ever made. Now bring on the other monsters!!! 13 days to go!