Howdy do, everyone, Papa Vinyard here.
Focus World and Screen Media Films have put out a new one-sheet for Kristen Bell's upcoming movie THE LIFEGUARD, and say what you will about this poster, but it's not the most imaginative thing in the world. "We got a movie about a pretty blonde lifeguard? Put her in center frame in her one-piece with the public pool in the background! Done!" It does nothing to describe the plot of freshman director Liz W. Garcia's film, which has Bell playing a New York City reporter who returns home to Connecticut and takes up a job as a lifeguard; oh, and she gets involved in a more-than-casual capacity with a 16 year-old boy. That's some provocative stuff that puts Bell into more complicated territory than her rom-com and TV work usually grants her (except maybe House of Lies). Maybe highlighting the interesting premise would coerce people to see the film who need more than Bell's familiar face or her (Photoshopped) body to get interested in a movie. Even fans of hers would probably be more enticed by the prospect of the actress doing an indie film that puts her dramatic talent, and not just her comic timing and high-wattage smile, on full display. I don't know. But Kristen's eyes sure look blue!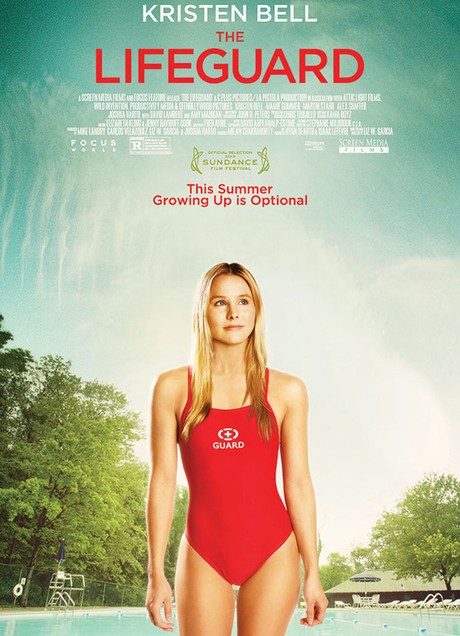 I can only imagine how painful it will be to watch that 16 year-old be traumatized by the longings of this older woman. Sounds like some PRECIOUS-level domestic drama right there...
THE LIFEGUARD comes out on VOD on July 30th and theatrically a month later on August 30th.
-Vincent Zahedi
"Papa Vinyard"
vincentzahedi@gmail.com
Follow Me On Twitter