Hey guys! Horrorella here...
Bloody Disgusting debuted a poster and release dates for Fantastic Fest fave THE CONSPIRACY today.
In THE CONSPIRACY, a pair of documentary filmmakers (Aaron Poole and James Gilbert) begin making a film about conspiracy theories. When the subject of their film (Alan C. Peterson) suddenly (and mysteriously) disappears, they find themselves digging deeper and deeper, the evidence leading them to an elite society with very powerful members.
I caught this film at Fantastic Fest last year and really dug it - very suspenseful. While a work of fiction, the story is rooted in actual conspiracy theories, as well as private organizations and clubs that only offer membership to select members of society. And while it does take the documentary/found-footage approach, it blends different techniques (found-footage, interviews, vérité-style footage, etc.) to find a different (and arguably more interesting) way to tell the story.
THE CONSPIRACY opens on VOD on August 8th, and in theaters August 23rd. Definitely check it out!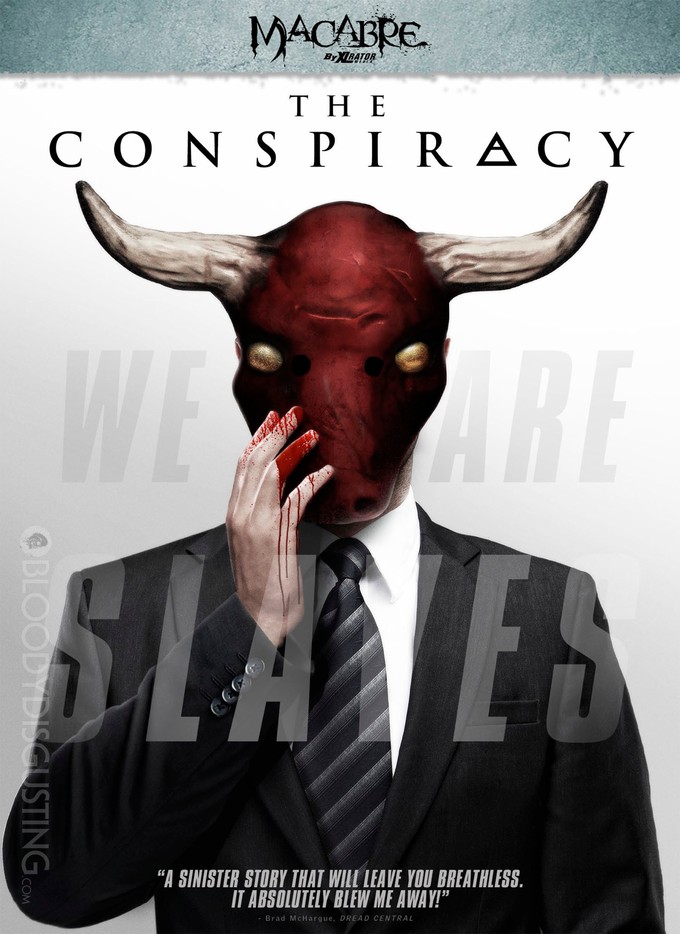 Follow me on Twitter