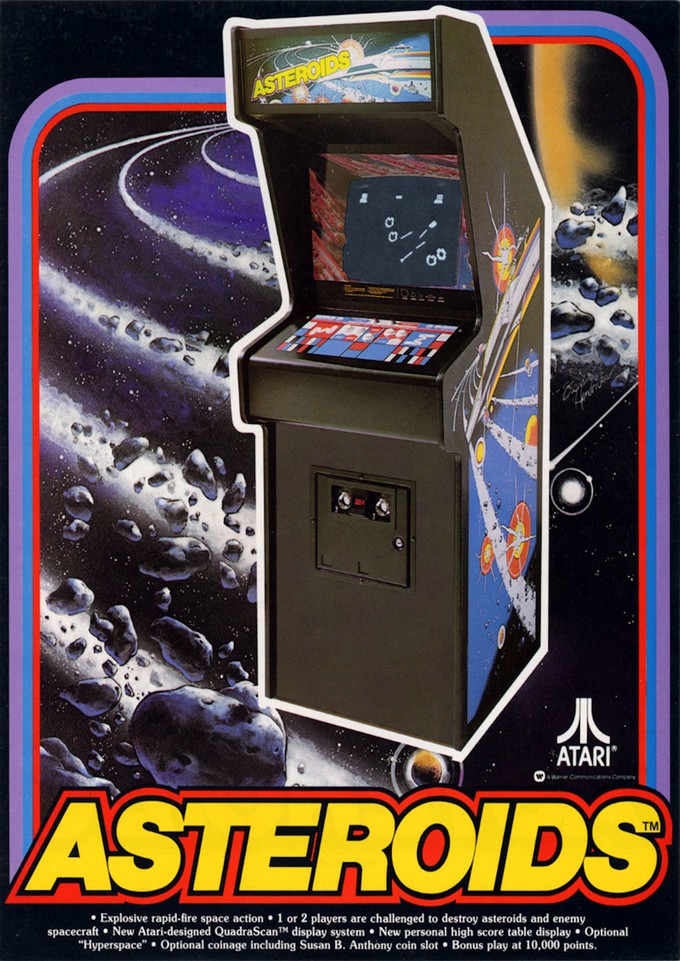 Ultra-producer Lorenzo di Bonaventura (the TRANSFORMERS, G.I. JOE, and RED films) recently spoke with ScreenRant about his long-gestating ASTEROIDS movie.
To be inspired by Atari's deceptively simple game, which debuted in 1979...
...many of us were probably expecting this movie adaptation of the title to be more or less a 'asteroids are headed towards Earth, let's fly out and shoot them!' sorta approach. Sounds like di Bonaventura has decidedly different ideas, however. Namely, a space opera!
"It's not a disaster movie, yeah, if we're successful at getting it made. It's much more of a space opera. It's like a great sci-fi movie if we get it done right. It is not at all what people think it is."
...Ldb tels ScreenRant.
Here's an embed of SR's interview with LdB, in which he explains more...
-------------------
Glen Oliver
"Merrick"
- e-mail
- Twitter
- Google +