I'm kind of hoping "Mad Men" makes a giant leap into its future next season just so we can find out if Sally winds up with Glen.
Some are predicting a death tonight. But do "Mad Men" finales polish people off? I don't think so, but perhaps I'm forgetting something.
But will we learn tonight why there are cops eyeballing Dick Whitman in the season-six poster?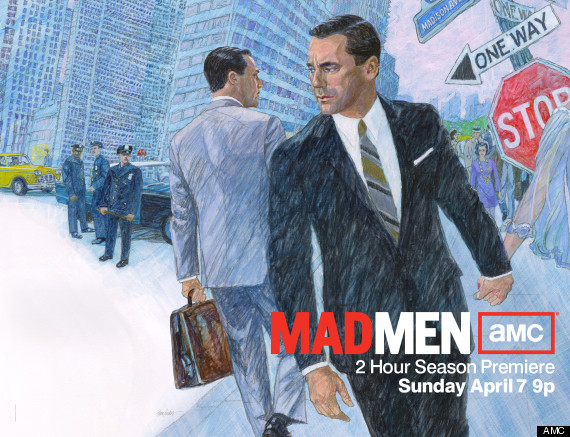 Last week.
* Megan asked Don to pull back on the throttle.
* The boys in Detroit went all Cheney on Ken Cosgrove.
* Sally was forbidden to speak, then enjoyed a cocktail and a smoke.
* Don & Ted & Peggy & Megan saw "Rosemary's Baby" together.
* Joan played a soup-bearing Jew.
* Holy Alliterative Aliases! Pete surrendered to Bob Benson, the new Don Draper!
* Ted Chaough fled after Don talked to him about Peggy.
AMC says of tonight's "In Care Of":
Don has a problem. Written By: Carly Wray and Matthew Weiner. Directed By: Matthew Weiner.
10 p.m. Sunday. AMC.