Howdy do, everyone, Papa Vinyard here.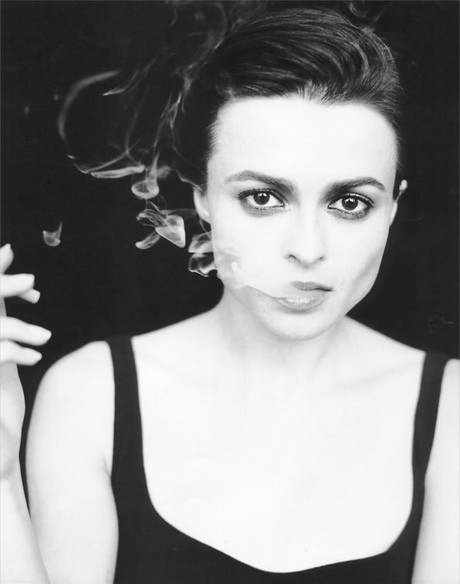 The CINDERELLA redo, starring Lily James, Richard Madden, and Kate Blanchett, just found its Fairy Godmother, according to The Hollywood Reporter. Director Kenneth Branagh has cast Helena Bonham Carter to play the supernatural matron who hooks Cinderella up with her duds, her killer ride, and those shiny kicks that cause oh, so much trouble. Apparently, she'll have a sizable role in the film, due to a decision to make her a sort of "watcher" character, keeping an eye on the disregarded young lass as she grows up, while in the guise of an old beggar.
Bonham Carter hasn't been a stranger to big-budget tentpoles over the course of her career, starting out by making a strong impression (under pounds of Rick Baker makeup) in her now-husband Tim Burton's PLANET OF THE APES, and carrying through with appearances in Burton's following four pictures, as well as in the HARRY POTTER films and LES MISERABLES (the less said about her role in TERMINATOR: SALVATION, the better). She also appears in what seems to be a colorful role in THE LONE RANGER in a couple weeks. She is very good at fitting into a stylized and bizarre cinematic universe without going too far over the top, so the casting feels appropriate. Her and Blanchett are strong actors to bolster down this family film, and, as we've seen in SWEENEY TODD and LES MIZ, Carter's got the pipes if the project requires their use.
Looking forward to seeing what Branagh does with the visual aspect of the film now that he has his actors locked down. I thought he did a killer job with THOR, and now he has to do another supernatural fantasy, so hopefully he can make a superior product to MIRROR, MIRROR and SNOW WHITE AND THE HUNTSMAN. Or at least a film with a stronger personality.
CINDERELLA should come out sometime next year, probably around Christmas.
-Vincent Zahedi
"Papa Vinyard"
vincentzahedi@gmail.com
Follow Me On Twitter