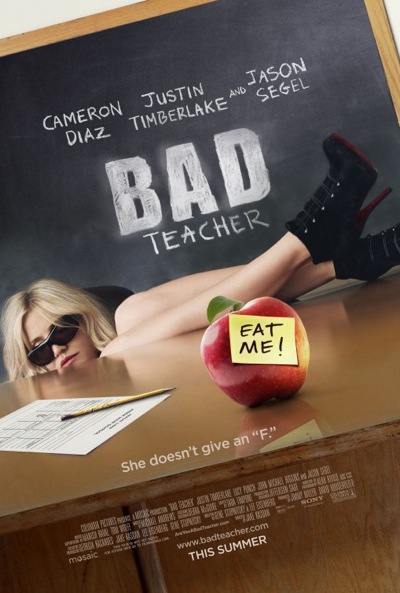 Beaks here...
Jake Kasdan's BAD TEACHER was one of the surprise hits of 2011, a modestly-budgeted R-rated comedy that worked on its own ribald terms while reminding us Cameron Diaz can be a very funny lady when given a decent screenplay. A sequel seemed an inevitability, but Sony instead put a TV version starring Ari Graynor into production, which seemed to put the kibosh on the likelihood of a big-screen follow-up.
Well, Sony is apparently bullish enough on BAD TEACHER's franchise potential that they're going to have concurrent film and TV versions. The studio announced today that Jake Kasdan will return to direct the sequel, and that Cameron Diaz will reprise her role (though her deal is still being worked out). The screenplay will be written by up-and-comer Justin Malen, while the first film's screenwriters, Lee Eisenberg and Gene Stupnitsky, will produce. As for whether Jason Segel, Justin Timberlake or the great Lucy Punch will return, we'll just have to wait and see.
BAD TEACHER 2 will probably begin shooting later this year. The BAD TEACHER TV show is set as a midseason replacement for CBS.