Howdy do, everyone, Papa Vinyard here.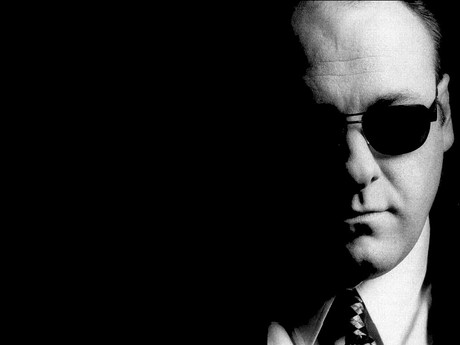 Ugh. I'm hearing from a myriad of sources, from Variety to Deadline , that Tony Soprano himself, James Gandolfini, has passed away of an apparent stroke while on vacation in Italy. He was set to star and produce a remake of a British series called CRIMINAL JUSTICE for HBO.
The guy was only 51. This is really tragic news. His cinematic work was eclectic and often terrific. I love him in slimy roles like his Rusky in TERMINAL VELOCITY, his shaggy cop in FALLEN ("I hated the fuckin' '60s"), his pragmatic pornographer in 8MM, and, most recently, his tragic alcoholic hitman in KILLING THEM SOFTLY. But he was also capable of projecting a really warm presence, using his eyes and his winning smile to convey a sense of humanity through his imposing figure. Think about Bear the stuntman from GET SHORTY, the gay hitman in THE MEXICAN, his sympathetic, straight-forward brother in MONEY FOR NOTHING, the philandering, but loving husband in ROMANCE & CIGARETTES, his conflicted old man in David Chase's NOT FADE AWAY, the ambitious filmmaker Craig Gilbert in CINEMA VERITE, and even the monster Carol in WHERE THE WILD THINGS ARE. Killer roles, all of them, if not on the page, then definitely in execution.
But let's not kid ourselves; he will always be remembered as Tony Soprano. Over 7 seasons, 8 years, 86 episodes, and 3 Emmy wins for Outstanding Lead Actor, he cemented himself as a legend in the pantheon of onscreen mobsters that also includes dudes like James Cagney, Edward G. Robinson, and Robert DeNiro. From the first episode, Tony was more complicated, ruthless, and, from what my female friends tell me, surprisingly attractive than nearly any lead in television history. But as the series went on, and we saw the character do one inexplicable, inhuman thing after another while living a convincing, relatively humdrum home life, the bravery he showed toward depicting the contradictions in humanity made it apparent that this New Jersey-born actor was nothing short of a legend. Lest we forget that only recently, the WGA voted THE SOPRANOS as the best-written TV show of all time; not to discredit Chase, Terence Winter, or the other writers, but you know that had to be at least partially due to Gandolfini's groundbreaking, revelatory performance.
We watched Tony get confused, get hurt, get beat up, suffer through a coma, and have many of the closest people to him either die, alienate him, or leave him in another fashion, and it feels like we've actually suffered with the poor guy. Obviously, this hurts more than any of those fictional occurrences. There was still gas in this guy's tank, and he could've given us dozens of new, memorable characters if he had lived a little longer.
He was also a real mensch, too. Everyone who had met him noted that he was much more soft-spoken and genuine than his big-talk Tony, and he produced two HBO documentaries about victims of post-traumatic stress, not the most popular real-life subject amongst Hollywood stars. He also made a cameo in the recent Nickelodeon movie NICKY DEUCE which, I can attest to, is a near-unwatchable dog; although fellow SOPRANOS' costars Michael Imperioli, Tony Sirico, and Vincent Curatola also acted for the Steve Schrippa-written TV film, his star power could've easily spared him the obligation to appear in the film, if he didn't feel like simply doing it as a favor to "Bobby". It certainly wasn't for the street cred.
I leave you with maybe the earliest cinematic example of his ability to balance sweetness with simmering menace, his TRUE ROMANCE scene with Patricia Arquette. I saw the film at the height of his SOPRANOS fame, so I can only imagine what it was like to see the unknown actor back in '93, and the kind of impression it made on directors, casting agents, and audiences alike.
We'll miss you, Tone.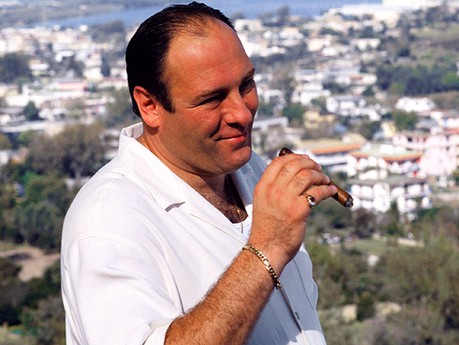 -Vincent Zahedi
"Papa Vinyard"
vincentzahedi@gmail.com
Follow Me On Twitter