Hey guys! Horrorella here...
Michael Cera continues to surprise. His recent work in THIS IS THE END and what we saw in the trailer for MAGIC MAGIC prove that he is willing to poke fun at his image and to stretch out in a new direction, and the trailer for CRYSTAL FAIRY looks to illustrate that point further.
CRYSTAL FAIRY is the second collaboration that Cera has going with writer/director Sebastián Silva - the first being MAGIC MAGIC, which will hit DVD later this summer. This flick, on the other hand, is slated for a July 12th release.
Cera stars as an American expat hanging out in Chile. He sets out, along with a trio of Chilean brothers and a free-spirited American they meet along the way (Gaby Hoffmann), to obtain the legendary San Pedro cactus and enjoy all of its hallucinatory effects.
Check out the trailer!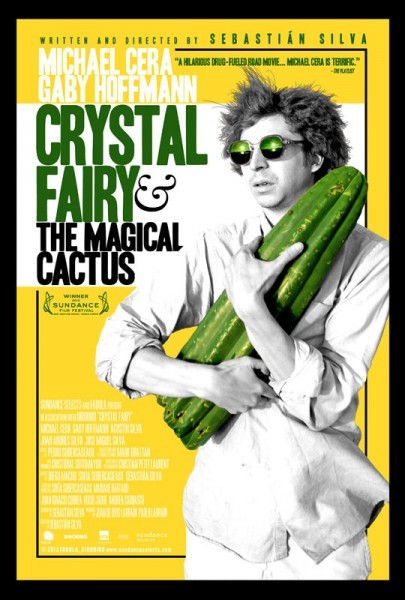 Follow me on Twitter