Howdy do, everyone, Papa Vinyard here.
Me right now: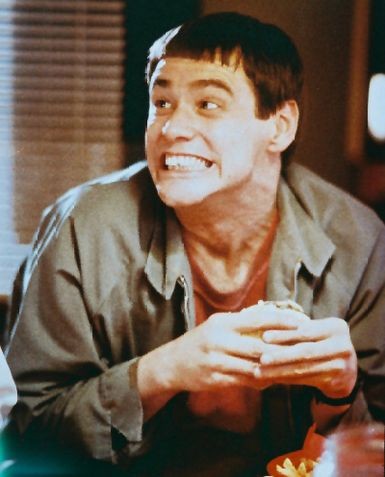 We half-saw this coming: Red Granite Pictures and Universal have greenlit the long-gestating sequel (always the best kind) DUMB AND DUMBER TO!! After that short-sighted fuckery by a skittish Warner Bros., Universal has seen the light and pulled another HELLBOY 2, picking up the DUMB & DUMBER sequel rights from a studio that doesn't see the potential in clear view. This was announced via the Farrelly Brothers' Twitter, but expect to hear an official announcement soon. As we noted in that last article, this one has to get going quickly to accommodate its stars' still-hectic schedules. All I know is, for the $30 million that the project's currently budgeted at, Universal will get its money's worth through foreign and home video sales alone; the original pulled down almost $250 million internationally and a near-fortune on DVD and VHS. After all, it is the studio that was able to turn MEET THE PARENTS into a billion-dollar+ franchise. If the writing and acting talent can nail even half the winning gags of the original film, Universal execs and audiences alike will be in for a huge treat when this one finally hits theaters.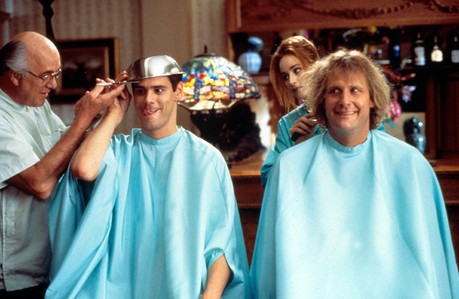 Fuck BURT WONDERSTONE! That hogwash almost stopped this from happening!
-Vincent Zahedi
"Papa Vinyard"
vincentzahedi@gmail.com
Follow Me On Twitter