Howdy do, everyone, Papa Vinyard here.
UPDATE (19:45): Along with the trailer and that logo before, we now have the poster for this shindig, and it definitely gets the general gestalt of the project across without hinting one bit as to what the story is. Still, that trailer is a step in the right direction, marketing-wise!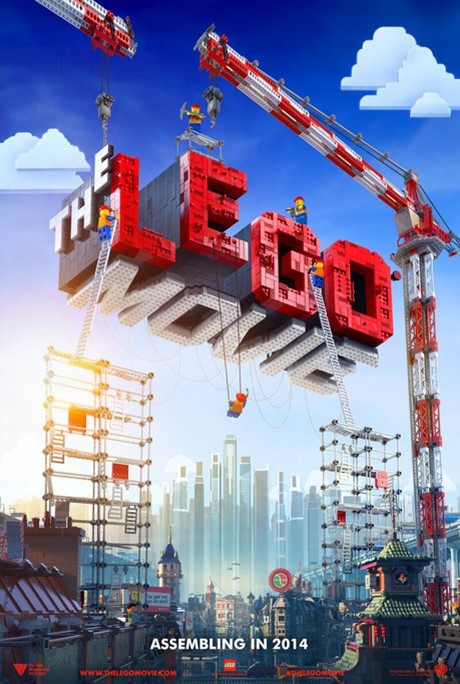 ORIGINAL STORY BELOW: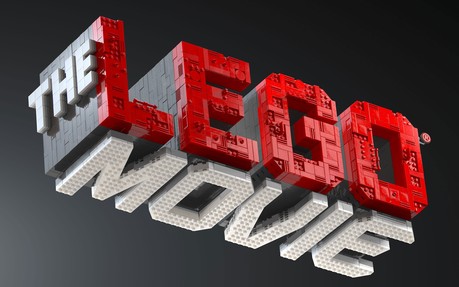 Today, we get our first look at the upcoming THE LEGO MOVIE, a shockingly license-ignorant animated film that uses the famous LEGO style to tell a feature-length narrative (and, one presumes, to move truckloads of toys). Phil Lord and Christopher Miller wrote and directed, which is a good sign that this one may not fall into the "corporate advertisement" trap it could've easily played into. Between CLONE HIGH, CLOUDY WITH A CHANCE OF MEATBALLS, and 21 JUMP STREET, they've established that they can infuse craziness and oddball humor into all of their work, even while using preexisting characters or properties.
The trailer is surprisingly interesting and funny, opening with an AVENGERS joke that seems stale until the term "assembled" gets cutely reappropriated. There is definitely more of an emphasis on the licensed characters are featured in this thing, including some key DC characters (which Warner Bros. conveniently owns) and a Teenage Mutant Ninja Turtle, over the use of the LEGO aesthetic in this CGI environment. Chris Pratt seems like an excellent choice for the lackadaisical lead, and Morgan Freeman plays yet another variation of God. I'm not crazy about the extended boy-meets-girl gag that ends the trailer, but the reveal of the remaining voice cast (including Will Ferrell, Elizabeth Banks, Will Arnett, Alison Brie, and Liam Neeson) more than makes up for that. Can't wait to hear what Ferrell (and, for that matter, Neeson) does with a bonkers Lord/Miller animated character!
Not to be a dick about this, but didn't THIS movie probably warrant stop-motion in some capacity? I'm just saying.
THE LEGO MOVIE will be released on February 7th, 2014.
-Vincent Zahedi
"Papa Vinyard"
vincentzahedi@gmail.com
Follow Me On Twitter