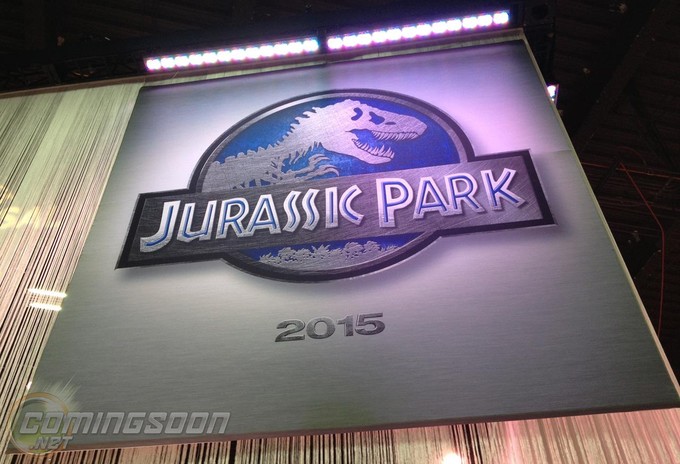 Hey Yo! Draven here.
Coming Soon found the above poster at Licensing Expo 2013 in Las Vegas today. It confirms that Universal is now aiming for the crowded year of 2015 to release JURASSIC PARK IV, and not the previously announced year of 2014. This news comes just a little over a month after we found out the film was put on hold and would not meet its original release date.
Coming Soon is also reporting that the Licensing Expo book at the event, revealed that the film will be shot in 3-D and not post converted. I am not sure this is even that big of a deal anymore though, because if given the proper amount of time, post converted 3-D can now look really great.
The most interesting thing to me about all of this, is that there is no sequel number on this poster and it is just referred to as JURASSIC PARK. Are they trying to come up with a different title than just JURASSIC PARK IV? Even if they are, why would they not just use JURASSIC PARK IV as the temporary title? (Don't start with the remake talk though.)
I am sure we will be hearing an official release date soon but right now, Colin Trevorrow's JURASSIC PARK IV is scheduled to come to us some time in 2015. Stay tuned.
(And please go back and read how amazing JURASSIC PARK IV almost was)
Be one of the cool kids and follow me on Twitter here!