Hey guys! Horrorella here...
In the end, there can be only one. And it's looking like it's not going to be Ryan Reynolds anymore. The Wrap announced that the actor has left the HIGHLANDER reboot project, leaving the film once again in limbo.
Summit Entertainment has been trying to get a revamped version of the 1986 classic off the ground for years now, and this is only the latest in a series of hurdles. Justin Lin had once been attached to direct, but left to work on FAST AND FURIOUS 6. Juan Carlos Fresnadillo (28 WEEKS LATER) was most recently attached, but he left production last November. Summit has yet to bring a new director on board.
Reynolds had been attached to play Connor MacLeod (the role originally held by Christopher Lambert in the original film and through multiple sequels).
If this remake winds up moving forward, perhaps it's best that it happens with a clean slate, in a way that allows the next director they bring aboard to start from scratch and really steer the project toward their own particular vision.
And as much as I like Ryan Reynolds, I was having a hard time seeing him in the role of Connor MacLeod. What do you guys think?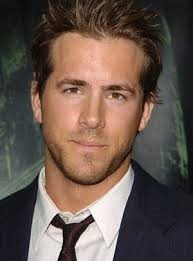 Follow me on Twitter