Hey guys! Horrorella here...
A bit of casting news for you today, via THR. Jennifer Lopez has signed on to the upcoming THE 33. The film will chronicle the cave-in at the San José mine in Chile during the summer of 2010. Thirty-three miners were trapped a half-mile below the surface for a harrowing sixty-nine days, before finally being rescued.
No word yet on her role in the film, but Lopez joins Antonio Bandares, Martin Sheen and Rodrigo Santoro. The film is being scripted by Mikko Alanne and Jose Rivera (THE MOTORCYCLE DIARIES), and will be directed by Patricia Riggen (LA MISMA LUNA).
I imagine the film will be something like THE DESCENT, but much more heart-warming and with no troggs. Either way, I will probably have a claustrophobia-driven panic attack while watching it.
THE 33 is set to begin filming in Chile later this fall.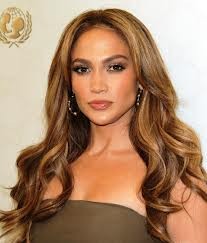 Follow me on Twitter