Movie News
UPDATED With New International Trailer!! Here's The RIDDICK Comic Con Poster!!
Via Vin Diesel's Facebook page comes a new RIDDICK poster for Comic-Con. Where I'll be for the first time, ever, this year - and I can not wait! Harry says my head will explode like that dude in SCANNERS. Most of my friends think I'll be roundly overwhelmed and will merely drop into a fetal position in some remote corner of the San Diego Convention Center and cry quietly (a reasonable possibility, as I'd likely be doing this on a good day).
Whichever the case, my fervent hops is that I stay frosty long enough to behold some RIDDICK goodness...presuming there is some form of RIDDICK goodness to behold...which appears to be the case given that Diesel is talking about rolling out to Comic Con on his FB page, and they've built this special poster for the event.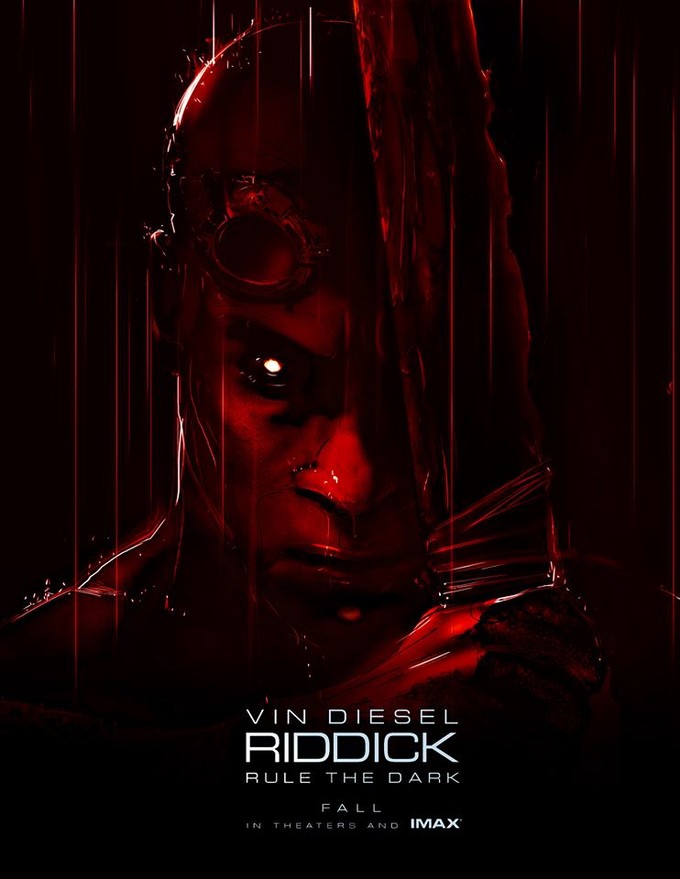 -------------------
Glen Oliver
"Merrick"
- e-mail
- Twitter
- Google +