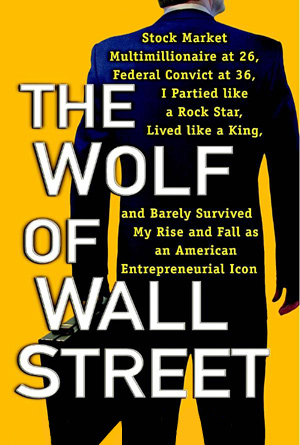 Nordling here.
There are many images in this trailer for THE WOLF OF WALL STREET that are a bit reminiscent of THE GREAT GATSBY (not the least of which how Leonardo DiCaprio looks in every shot), although I'm quite certain that GATSBY didn't have chimps dressed in suits or little people tossing. I love how the trailer uses Kanye West's "Black Skinhead" to accentuate the weirdness going on. This looks like Scorsese may be going the comedic route - black comedy, anyway - and when Scorsese studies decadence and corrupt people, it's always worth paying attention to. This time, it's not gangsters that get his attention. All that's missing are the piles of coke.
I love how Scorsese shoots money in his movies. It practically looks edible. Here's the trailer:
The trailer comes from Apple. THE WOLF OF WALL STREET opens this fall.
Nordling, out.