Beaks here...
There are still lots of big and small movies to look forward to this summer, but nothing matters nearly as much to me as the latest film from Brian De Palma. This is akin to a new Spielberg or Scorsese or Resnais. De Palma is one of our greatest living filmmakers, and we should treasure the opportunity to see a master at work - especially when he's working in a genre that he helped redefine.
PASSION is an erotic thriller about two businesswomen (Rachel McAdams and Noomi Rapace) locked in competition as they rise up through the ranks of a multinational corporation. The film premieres on VOD August 1st, and opens theatrically on August 30th. I know my first time with the new De Palma is going to be on the big screen, but some of you may not have that option, so congratulations on getting to see the film a month before me!
In any event, here's the new poster for the U.S. release of PASSION.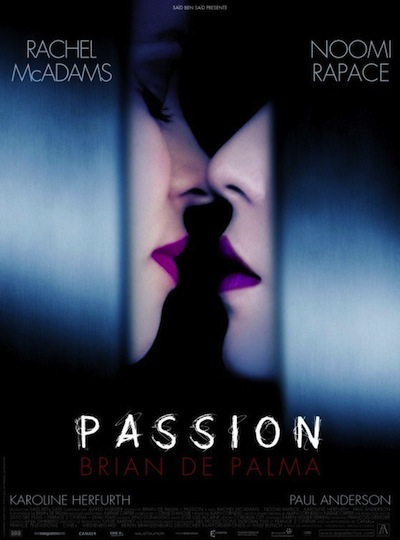 And if you're up for further reading, here's an interview I did with Mr. De Palma for the theatrical release of THE BLACK DAHLIA.