Howdy do, everyone, Papa Vinyard here.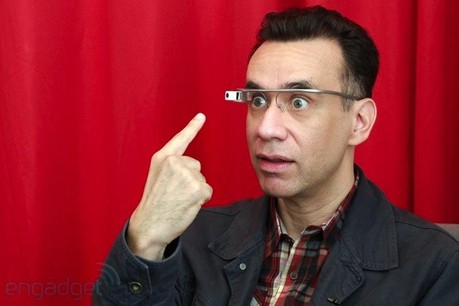 Fred Armisen proved to be one of SATURDAY NIGHT LIVE's most versatile, consistently funny players over the 11 years he was featured on the show. While he's popped up in bit parts in movies like THE DICTATOR, ANCHORMAN, EUROTRIP, and as a voice performer in THE SMURFS, he has yet to anchor his own feature film. That is, until now. The Wrap has reported that Armisen is set to sign onto the new movie by Terry Zwigoff (BAD SANTA, GHOST WORLD) in the leading role. The comedy, formerly titled JUSTICE FOR AL, revolves around Armisen's Al Fishkin, an average joe who is set up for a bogus crime, and forced to move in with his parents as a form of house arrest. Understandably miffed at the prospect of living with his folks, he plots revenge against the bastards that framed him, inevitably leading to some misguided decisions and comic hijinks.
Armisen is a man of many talents, from his range of impressions on SNL (catch his hilarious Ice-T here), to his musical work for bands like Trenchmonuth, Les Savy Fav, and Wandering Lucy (not to mention the Blue Man Group), but I can't point anywhere besides PORTLANDIA for a better showcase of his unique styles as a humorist. It is there where we first got a proper platform for his (and co-star/co-creator Carrie Brownstein's) excellent mix of absurd, over-the-top satire and low-key, empathetic humanism. The funniest stuff I've ever seen from him comes from his ability to make the benign and humdrum seem hilarious and, sometimes, quite insane, and the match of his and Zwigoff's talents should prove to be something worth checking out. I dug Zwigoff's last feature, ART SCHOOL CONFIDENTIAL, but I'll admit that it was a huge step back from his previous two features, and I have hope that Armisen is the right guy to spearhead his return back to BAD SANTA-level glory.
Zwigoff and Armisen are getting ready to shoot in the fall.
-Vincent Zahedi
"Papa Vinyard"
vincentzahedi@gmail.com
Follow Me On Twitter