Howdy do, everyone, Papa Vinyard here.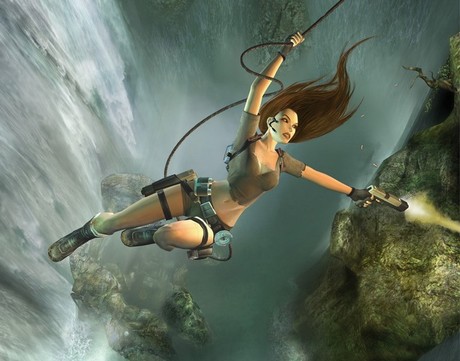 Today, Variety disclosed that MGM has secured a writer for the most recent adaptation of the video game franchise, TOMB RAIDER. It's Marti Noxon, who was a writer-producer on GLEE, as well as scripting the FRIGHT NIGHT remake and I AM NUMBER FOUR. More importantly, she wrote 23 episodes of the BUFFY THE VAMPIRE SLAYER TV series, which, needless to say, is one of the best, most beloved portrayals of an ass-kicking female in contemporary pop culture. If she can bring the kind of un-girly girl-power that Whedon & Co. were able to invest in BUFFY, she may very well lay the groundwork for the best TOMB RAIDER flick to date. Also, it's nice to see a lady get her crack at the franchise, after Paramount let Steven E. de Souza (DIE HARD, STREET FIGHTER) and Dean Georgaris (TRISTAN + ISOLDE, PAYCHECK) botch that last one up right good.
The franchise, headed by the buxom explorer Lara Croft, has inspired 11 games (starting with the original Playstation classic), two theatrical features, a comic series, three novels, an animated web-series, and countless cosplayers. The premise of "Indiana Jones with boobs and an attitude" has proved to be extremely durable, and my fingers are crossed that Moxon can pull this through and make a worthy picture out of the beloved character.
-Vincent Zahedi
"Papa Vinyard"
vincentzahedi@gmail.com
Follow Me On Twitter