Howdy do, everyone, Papa Vinyard here.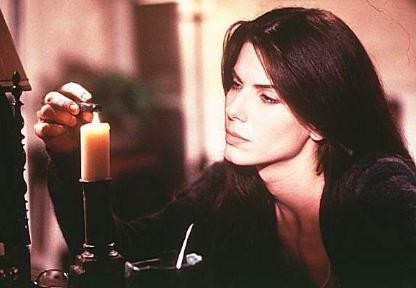 We have a report from The Wrap that Sandra Bullock is in early talks to join Jamie Foxx and Quvenzhane Wallis in ANNIE. If she signs on, she'll play the crabby, Annie-hating Miss Hannigan, who runs the orphanage that the red-headed orphan starts out in. When Annie is nearly adopted by Daddy Warbucks (renamed Benjamin Stacks for this remake), who offers a reward for her birth-parents, Hannigan conspires with a couple of con-artists to have them claim ownership over Annie for a cut of the take.
Bullock already passed on the role in March, but for whatever reason (there's a new star, with Wallis replacing Willow Smith, and maybe a new offer, on the table) director Will Gluck (EASY A, FRIENDS WITH BENEFITS) and his producers are still pushing for her to come onboard. The reasoning is that they want a big, international star to play the villainess, and Bullock proved with THE BLIND SIDE that young and old, black and white, everyone (or, at least, all their key demos) seems to have a soft spot for the Virginia-born actress. I think that this would be a great step back into family films for her, after this month's THE HEAT, and would definitely straddle the line between befuddled likability and scene-chewing evil that the role calls for. I can't imagine who they'd get if they fail to lock her down.
-Vincent Zahedi
"Papa Vinyard"
vincentzahedi@gmail.com
Follow Me On Twitter