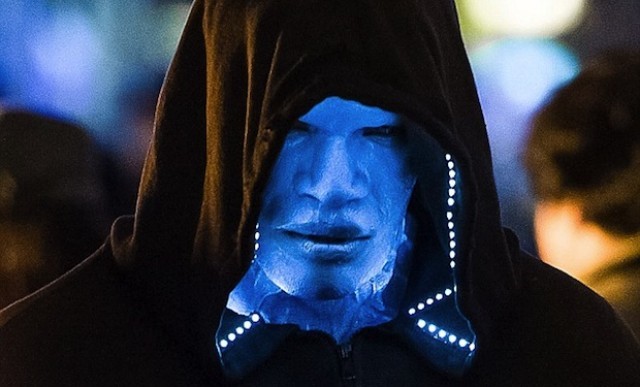 Jamie Foxx appeared on The Tonight Show last night, pimping his upcoming starring role in WHITE HOUSE DOWN. But the conversation briefly turned to Foxx's appearance in the upcoming AMAZING SPIDER-MAN sequel.
Foxx briefly discussed his 'before and after' look in the film, then offered a sample of his 'Electro voice' from the movie. NBC has posted the relevant clip of his conversation with Jay Leno...
Directed once more by Marc Webb and sporting an Orci & Kurtzman screenplay, THE AMAZING SPIDER-MAN sequel hits theaters next April.
-------------------
Glen Oliver
"Merrick"
- e-mail
- Twitter
- Google +