Howdy do, everyone, Papa Vinyard here.
Warner Bros. has released a new poster for their upcoming prequel, 300: RISE OF AN EMPIRE, and it is their most iconic and attractive one yet. Unlike the ones we've seen before, this one has the guts to eschew the original's black-and-gold-heavy color scheme for something a little more traditional, epic, and striking. It also highlights star Sullivan Stapleton, which is something that WB needs to double down on before this flick comes out; while they can use the recognizable faces of Eva Green and, especially, Lena Headey to get people interested in this, the film is suffering from an incredible lack of Butler that the marketing department is going to have to get people to ignore. I would also expect Rodrigo Santoro's hugely memorable (and just plain huge) Xerxes to get his own poster before the final marketing push commences in full swing. Either way, this seems like a confident step in the attempt to convince audiences that they truly do want another 300 adventure, even if the titular 300 Spartans will probably not even make an appearance.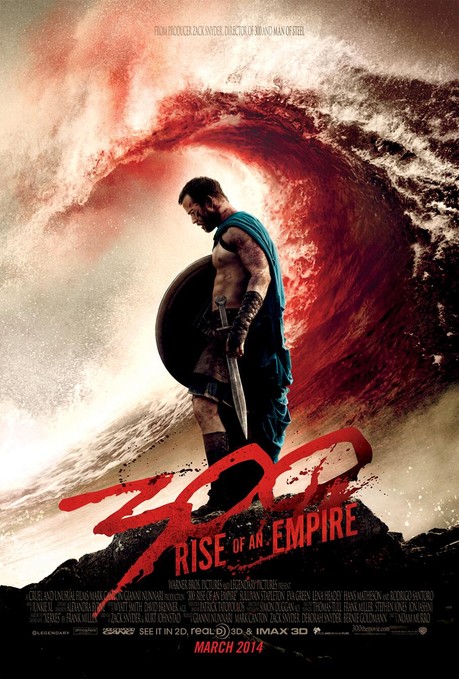 300: RISE OF AN EMPIRE dines in Hell on March 7th, 2014.
-Vincent Zahedi
"Papa Vinyard"
vincentzahedi@gmail.com
Follow Me On Twitter