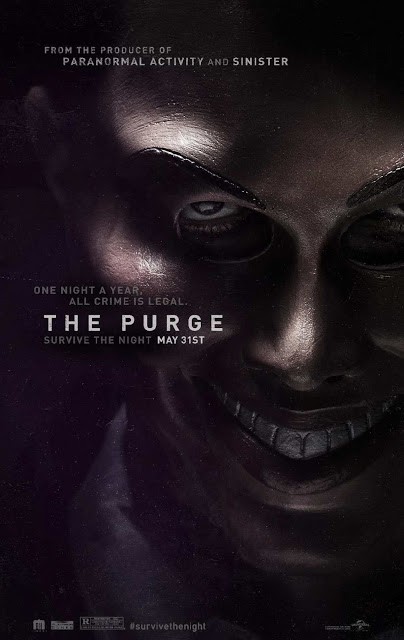 I haven't seen THE PURGE yet, but I've heard interesting things about the picture and am looking forward to checking it out. Its notion of temporarily legalized random violence...I find unnerving as hell...although the concept of a world predictably and regularly going to shit for "X" period of time recalls Return of the Archons from the original STAR TREK series.
THE PURGE performed admirably this weekend, pulling down over $34 million at the box office with a budget over around $3 million - a success by any measure. So it should come as no surprised whatsoever that a sequel is already on the way - and Universal and Jason Blum (who produced the first film) are already getting to work on the project.
At this point, there's still no word regarding who from the original cast and crew will return - if at all. As I understand the matter, the set-up for THE PURGE relies on an event so sprawling, it would be entirely conceivable that a new group of characters could be created for an unrelated adventure. More as we know more.
-------------------
Glen Oliver
"Merrick"
- e-mail
- Twitter
- Google +