Hey folks, Harry here... This is the best shot I've seen from the set of CAPTAIN AMERICA: THE WINTER SOLDIER - of the second half titular character. This was popping around, but the original shot didn't quite expose the detail that I could tell was in the pic, so I played with it a bit, did some sharpening and man - I think this shot just looks great. I mean, he ain't just whistling Dixie. He's focused and the bionic arm is real damn cool looking here. Love the tracking marks which will aid the digital effects guys to do their magic. I really can't wait to see him fully realized. Looking damn spiffy Marvel!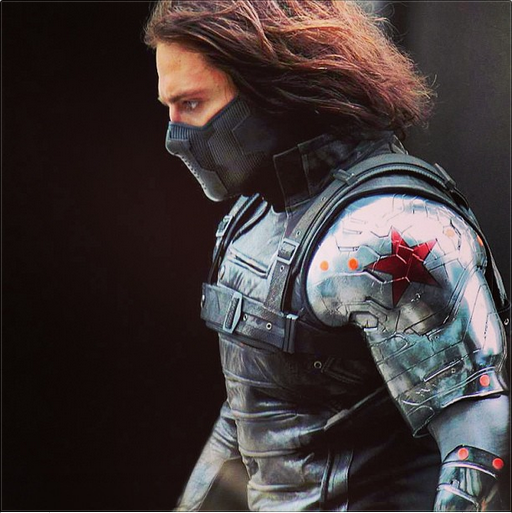 Finally tracked down the proper credit:

"Photo by Brian M. Lumley Photography, Cleveland, Ohio"