Howdy do, everyone, Papa Vinyard here.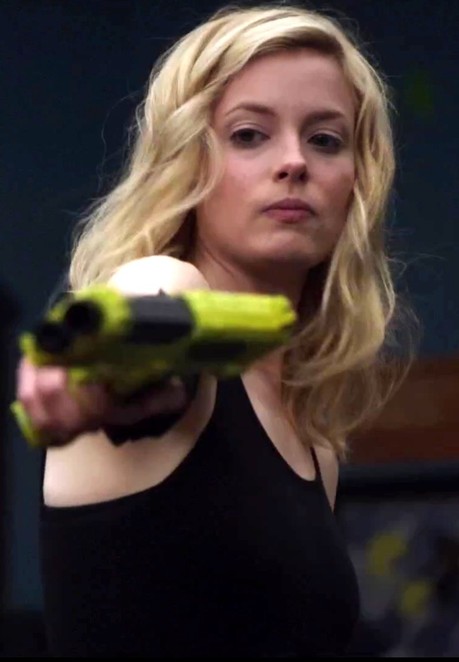 Well, here's some more news on the HOT TUB TIME MACHINE 2 front. Following the announcement that Chevy Chase was on board for the upcoming comedy sequel, now we hear, via Deadline that fellow COMMUNITY star (and prolific Vine-er) Gillian Jacobs has signed on as the "female lead". My guess is she's playing Marty McFly, Jr.'s *ahem* I mean John Cusack's future son's love interest.
While I'm a little upset that she neglected to tell me this information personally (we are married, after all), this could only be a positive for the currently-in-production follow-up. Aside from her most famous role as the wannabe-intellectual Britta on COMMUNITY, she has been killing it in bit parts in movies like CHOKE, SEEKING A FRIEND FOR THE END OF THE WORLD, and THE INCREDIBLE BURT WONDERSTONE. It's exciting to see her follow up the talented Lizzy Kaplan, John Cusack's love interest in the first movie, and I am sure she will make an impression amongst the rest of the "boys club" cast.
One wonders what the on-set relationship between Jacobs and Chase will be like if they share scenes together; Chase's split from COMMUNITY seemed anything but amicable. Hopefully neither party holds any ill will toward the other. They are both hilarious, talented motor-scooters.
-Vincent Zahedi
"Papa Vinyard"
vincentzahedi@gmail.com
Follow Me On Twitter