Howdy do, everyone, Papa Vinyard here.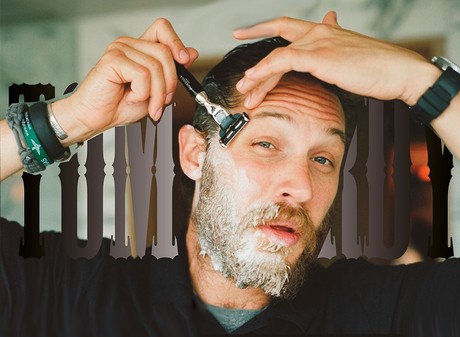 This seems oddly appropriate. After taking on the roles of Bane, "Mad" Max Rockatansky, and, perhaps, Elton John, Tom Hardy will play an American soldier for Takashi Miike in THE OUTSIDER, according to Deadline. The film will be the prolific Miike's first film in English (not counting SUKIYAKI WESTERN DJANGO, which I have to watch with subtitles on), great news for fans of his awesome, gnarly flicks like 13 ASSASSINS, AUDITION, and ICHI THE KILLER. The script has Hardy's former G.I. joining up with the Yakuza in the aftermath of World War II; sounds like an easy transition for Miike, who, with movies like the DEAD OR ALIVE series, certainly has experience tackling the Japanese mob. Hardy has proven himself one of the hottest and most versatile young actors of the past few years, and his addition to Miike's film will provide the director with at least one top-notch talent to spearhead this foray into the world of English-language cinema (his first, aside from SUKIYAKI, since uttering "You will spend all of your money in there" in HOSTEL).
The film is being produced by Joel Silver, Andrew Rona, and Steve Richards (for Silver Pictures) with the father-son team of Art and John Linson. The elder Linson, as you may know, is a legendary producer who wrote the book WHAT JUST HAPPENED: BITTER HOLLYWOOD TALES FROM THE FRONT LINE that was adapted into the quite-funny Barry Levinson-Robert De Niro movie. His films include FIGHT CLUB, HEAT (the Pacino/De Niro one), SPARTAN, THE UNTOUCHABLES, HEIST, FAST TIMES AT RIDGEMONT HIGH, WHERE THE BUFFALO ROAM, DICK TRACY, SINGLES, and THE EDGE (where he famously scuffled with Alec Baldwin over his decision to grow a beard for the role); not the shabbiest list of credits. He developed this story from an idea by John, and even at this early stage, I'm riveted to see this project come together.
-Vincent Zahedi
"Papa Vinyard"
vincentzahedi@gmail.com
Follow Me On Twitter