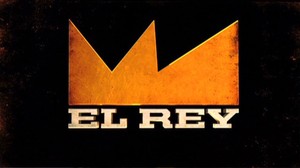 Deadline reports that "Star Trek"/"Transformers" writer-producer Roberto Orci and "Spy Kids"/"Machete" writer-director Robert Rodriguez are teaming for a 13-episode series about a Latino superspy.
According to the site:
… the K/O series is a big-budget adventure drama that is Latino James Bond in tone, but with more of a levity than the recent Bond movies. It centers on a super-star soccer player and notorious playboy who doubles as a highly-skilled spy, carrying out covert missions for a special branch of the CIA.
Rodriguez will direct from Orci's teleplay.
The series is being developed for Rodriguez's English-language El Rey Network channel, which will launch late this year via Comcast. The same channel is ginning up a series based on "From Dusk Till Dawn," the big-screen vampire crime drama Rodriguez directed from a screenplay by Quentin Tarantino.
Before he co-created "Fringe," Ocri was a writer-producer on J.J. Abrams' acclaimed ABC spy series "Alias."
Orci currently serves as executive producer on CBS' "Hawaii Five-0" revival and Fox's fast-approaching "Sleepy Hollow" drama.
Find all of Deadline's story on the matter here.