Howdy do, everyone, Papa Vinyard here.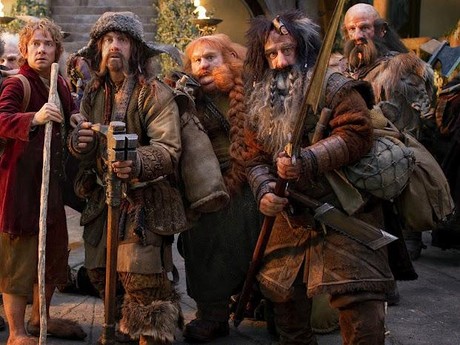 Yesterday, we got that shot of Evangeline Lilly's Tauriel from the upcoming THE HOBBIT: THE DESOLATION OF SMAUG. Now, we get news via the somewhat-unlikely source of The Lebanese Cinema Movie Guide that the trailer will be attached to MAN OF STEEL next Friday. The coolest part? It's a full trailer, clocked at 2:30, so we'll get a pretty good idea of what adventures are in store for Bilbo, Gandalf, and their dwarf buddies this December. I was a pretty ardent supporter of AN UNEXPECTED JOURNEY, and for those who were able to embrace its slightly more child-friendly tone (as well as the OMG MY EYES WTF framerate that almost ended humanity as we know it), this news adds more than enough reason to check out Snyder's upcoming Superman flick in theaters.
THE HOBBIT: THE DESOLATION OF SMAUG will be released on December 13th.
-Vincent Zahedi
"Papa Vinyard"
vincentzahedi@gmail.com
Follow Me On Twitter