Ahoy, squirts! Quint here with today's Behind the Scenes Picture.
I swear to the movie gods I saw Roger Corman's Fantastic Four in the '90s and I have memories of seeing it on the big screen, too, but that can't be right because it is famously didn't see release.
Now the bootleg has been around for a long time and it's not exactly hard to find if you know pirate tactics, so I probably saw it at some comic convention somewhere. Corman's New Horizons made this notoriously cheap movie as a way to keep hold of the rights.
This interesting moment in the history of comic book movies is being fully explored by filmmakers Marty Langford and Mark Sikes as they aim to uncover every bit about the making of this movie as possible. They've launched an IndieGoGo campaign, so if you're interested in seeing this flick head on over and donate.
Marty passed along this image to share with you guys from the making of the first Fantastic Four film, complete with pit-sweat and awkward bulges! Enjoy!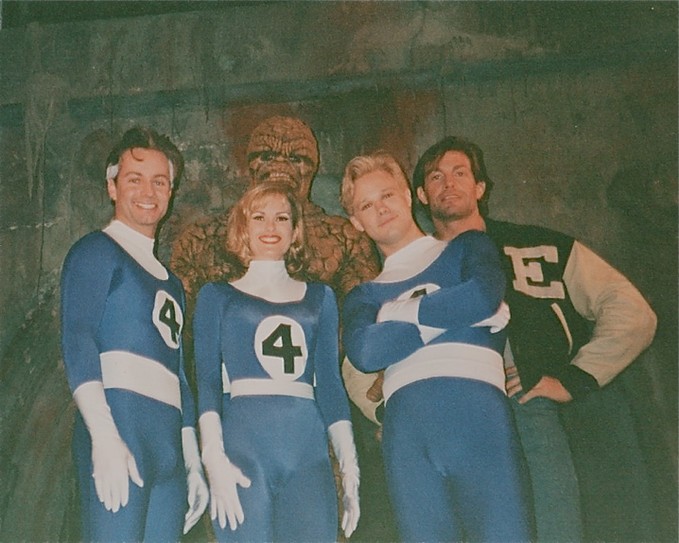 If you have a behind the scenes shot you'd like to submit to this column, you can email me at quint@aintitcool.com.
So, tomorrow's BTS pic is a dog.
-Eric Vespe
"Quint"
quint@aintitcool.com
Follow Me On Twitter
I've got a lot of maintenance work to do on the previous BTS articles, but you can visit two pages worth of images (beware of some broken links thanks to the last server shift): Click here to visit Page One and Click here to visit Page Two