Ahoy, squirts! Quint here. It never ceases to surprise me the amount of amazing shit that is just laying around this world. You'd think every single frame of Mickey Mouse would exist in the Disney vault, probably in a box next to Walt's cryogenically frozen head, but apparently that's not the case.
An early Mickey cartoon titled Get A Horse! has been discovered and will have it's debut next week at France's Annecy Animation Festival. The short features Mickey (voiced by Walt himself), Minnie, Clarabelle and Peg-Leg Pete.
Imagine the other stuff that's out there... boggles the mind.
Here's the poster for the short and it's all sorts of vintage Mickey awesome: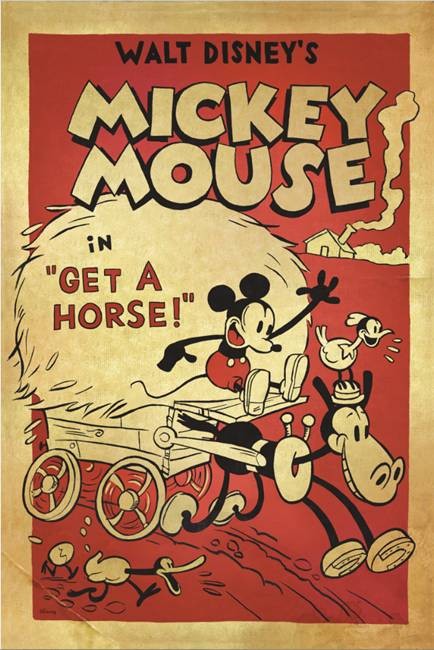 -Eric Vespe
"Quint"
quint@aintitcool.com
Follow Me On Twitter