Howdy do, everyone, Papa Vinyard here.
Thanks to this most recent batch of set pics from Bryan Singer's X-MEN: DAYS OF FUTURE PAST, courtesy of Fan-Girl.org, we get two new pieces of information. First of all, it would seem that at some point over the course of this narrative, Nicholas Hoult's Beast a.k.a. Hank McCoy will take Michael Fassbender's Erik Lehnsherr a.k.a. Magneto into a fountain and make him his jailhouse bitch. Also, and perhaps more surprisingly, they've appeared to do a full makeover on the somewhat phony (and kinda puny-looking) Beast makeup from X-MEN: FIRST CLASS. Matched with Hoult's newly-jacked physique and those awesome fangs, we're looking at a bigger, badder Beast in this new installment of X-people.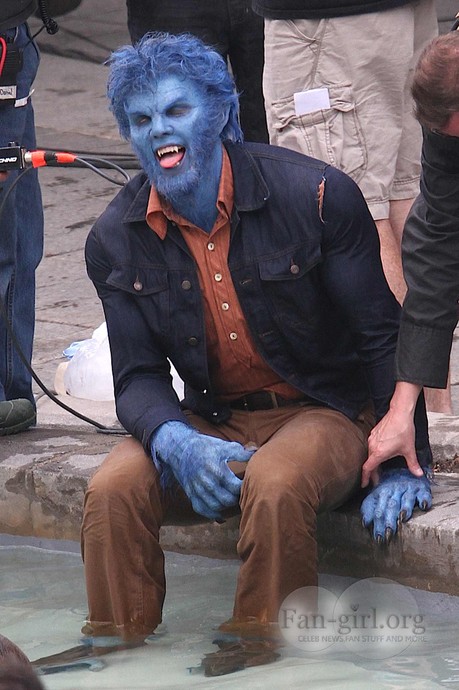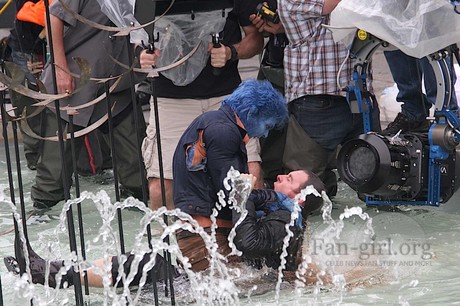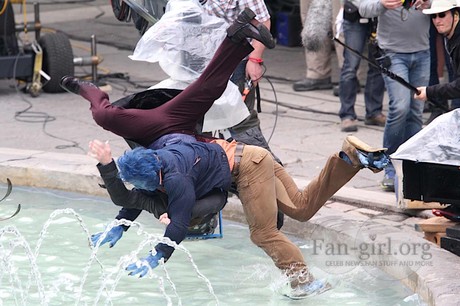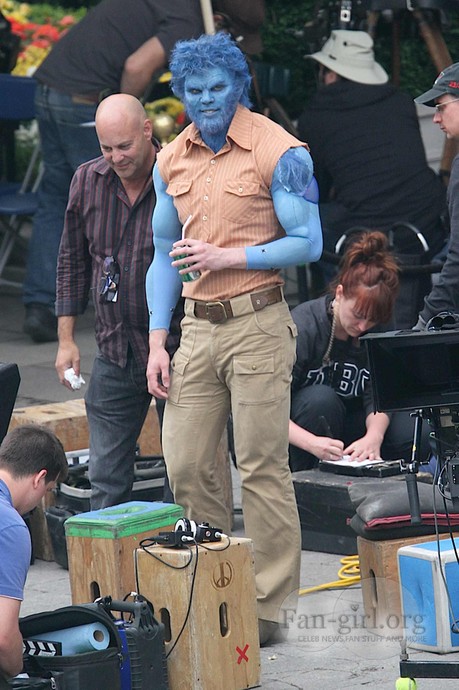 Visit Fan-Girl.org for more.
X-MEN: MORE MUTANTS THAN YOU CAN SHAKE A STICK AT (a.k.a. DAYS OF FUTURE PAST) opens July 18th, 2014.
-Vincent Zahedi
"Papa Vinyard"
vincentzahedi@gmail.com
Follow Me On Twitter